COVID-19: BEHAVIOR OF PUBLIC FINANCES TOOLS IN DEMOCRATIC REPUBLIC OF CONGO. ECONOMIC SITUATION AND PERSPECTIVES
Yannick LUBONGO MBILU

Institute of Economic and Social Research Faculty of Economics and Management University of Kinshasa, Democratic Republic of the Congo
Abstract
Observation of economic life over a long period portrays a succession of phases in which the economic activity is somehow important or decreasing. This succession can either be caused by an endogenous or exogenous sector shock.
This health shock, due to Covid-19, has compromised the macroeconomic stability as well as the economic growth in DRC, even across the world, according to their impact. Additionally, it is the cause of a reduction of the economic activity and has resulted in a huge instability of the global supply and demand. Congolese economy has not experienced satisfactory outcomes, thereby, a conjectural analysis of public finance macroeconomic aggregates enabled to comprehend this situation.
Regarding the hypothesis's verification, there are variables of income and outlay of independent samples, variables whose variances and means are equal both in the presence or the absence of Covid-19. In the same way, other variables and means are considerably different one another.
References
[1] Capul. J.Y. 2010. Dictionnaire d'économie et des sciences sociales. Available at: www.edition-hatier , p.106
[2] Edouard, C. 2016. Fluctuations et politiques macroéconomiques. Economica, Paris, p 233-235.
[3] John, K. 1955. La crise économique de 1929, p.21.
[4] Jonas, K. 2020. L'économie mondiale face à la pandémie de la Covid-19: état des lieux, analyses et perspectives, p.24. Available at: https://hal.archives.ouverts.fr/hal-02888395
[5] Jurion, B. 2014. Notes d'économie politique, Ouverture économique, 4e édition, de boeck, p. 261-281. consulté le 22 juin 2021. En ligne. http//:www.supérieir.deboek.com
[6] Mujani, J.K. 2020. Incidence du choc sanitaire de la Covid-19 sur la performance des indicateurs macroéconomiques en RDC, Mémoire de licence, Ires, Faseg, Unikin, p. 20-25
[7] Ntomba, H. 2014. Application de la Taxe sur la Valeur Ajoutée (TVA) Réflexion stratégique sur les problèmes rencontrés et des pistes de solutions, Ires, Faseg, Unikin, p.1
[8] Ntungila, F. 2020. Introduction à l'économie de la santé, notes de cours, Unikin, Faseg, p.6
[9] Ntungila, KF et Lubongo, YL. 2017. Assurance santé et accès aux soins en République Démocratique du Congo : pour un meilleur soutien à ceux qui en ont le plus besoin, Cahier économique, numéro spécial, Presse universitaire de Kinshasa-Ires, Faseg, Unikin, p.8-12.
[10] Philippe, U. 1999. Les relations entre santé et croissance dans les pays développés, Les Cahiers du Gratice n°15, p.9.
[11] Pinshi, C.P. 2021. Préserver l'Économie à l'Ere de la COVID-19: Une Pensée Optimale à la Fujita, Available at: https://hal.archives-ouvertes.fr/hal-03093604, p.2.
[12] Pinshi, C.P. 2021, Vue d'ensemble de la COVID-19: De la définition aux effets spillovers macroéconomiques, Available at: https://hal.archives-ouvertes.fr/hal-03139785 p.16-19
[13] Banque Centrale du Congo. 2018, Rapport annuel, p.27.
[14] Banque Centrale du Congo. 2020, Canaux de transmission de la récession mondiale sur les pays en développement (dont l'économie congolaise), revue BCC, p.1-3.
[15] FMI. 2007. Système de statistiques des Comptes Macroéconomiques vue d'ensemble, série des brochures, N°56-F, p 91-92.
[16] FMI. 2019, IMF Country, report No19/285, p.24
[17] Gouvernement de la RDC/Ministère des finances, direction du trésor et de l'ordonnance (2020), Plan de trésorerie du secteur public, p.24.
[18] Gouvernement de la RDC/Ministère du plan. 2020, Impact sanitaire et socioéconomique de la Covid-19 en RDC. Analyse prospective et orientations de la riposte multisectorielle, Kinshasa, p 77.
[19] Dictionnaire en ligne http//:www.dictionnaire larousse.fr, Maison d'éditions-française
[20] Pool Scientifique de la communication, comité de riposte contre Covid-19. 2020, Evaluation des programmes d'éducation, d'information et de communications de lutte contre covid-19: une approche centrée sur les impacts positifs en matière de riposte à la pandémie, inédit.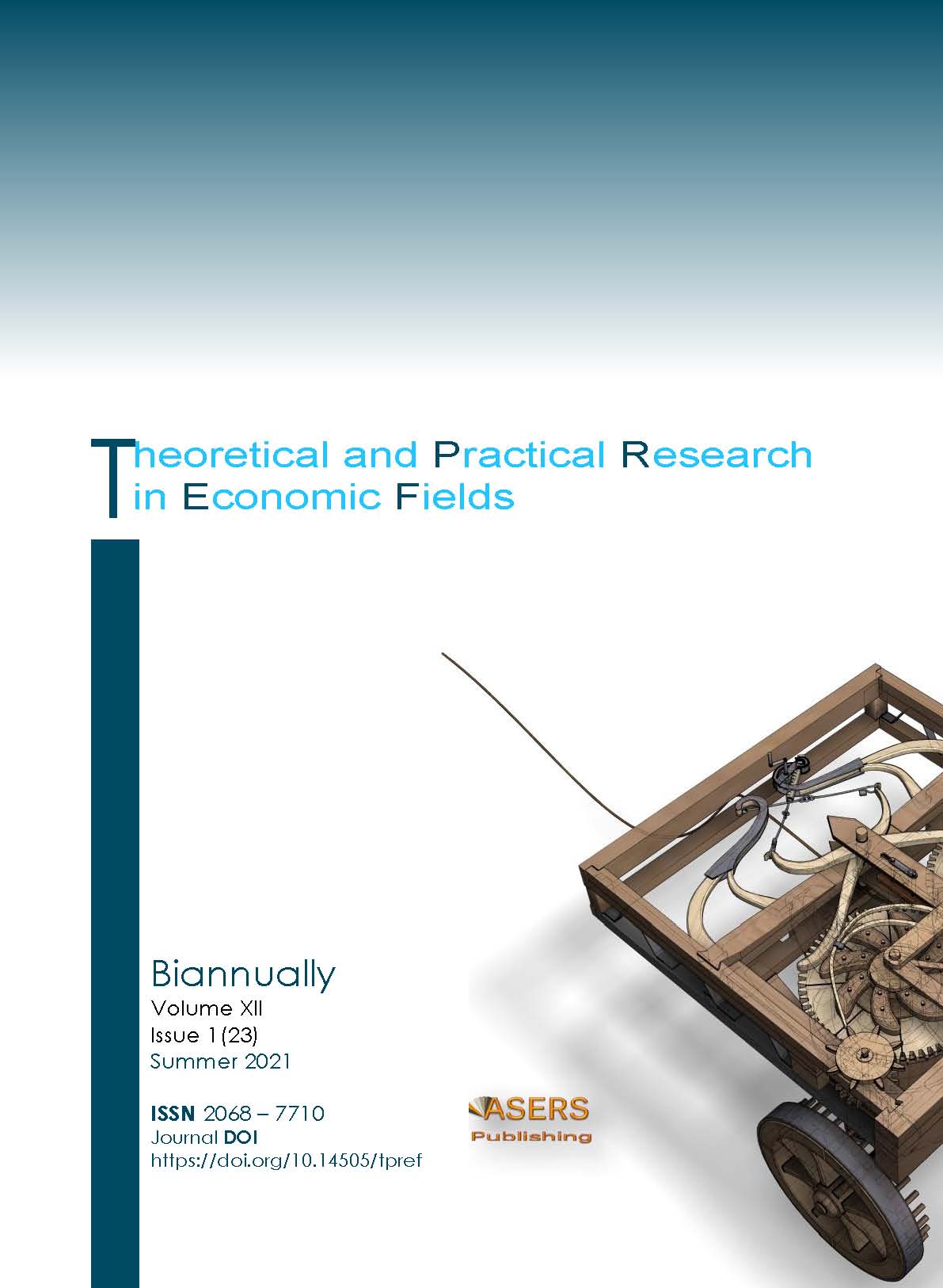 The Copyright Transfer Form to ASERS Publishing (The Publisher)
This form refers to the manuscript, which an author(s) was accepted for publication and was signed by all the authors.
The undersigned Author(s) of the above-mentioned Paper here transfer any and all copyright-rights in and to The Paper to The Publisher. The Author(s) warrants that The Paper is based on their original work and that the undersigned has the power and authority to make and execute this assignment. It is the author's responsibility to obtain written permission to quote material that has been previously published in any form. The Publisher recognizes the retained rights noted below and grants to the above authors and employers for whom the work performed royalty-free permission to reuse their materials below. Authors may reuse all or portions of the above Paper in other works, excepting the publication of the paper in the same form. Authors may reproduce or authorize others to reproduce the above Paper for the Author's personal use or for internal company use, provided that the source and The Publisher copyright notice are mentioned, that the copies are not used in any way that implies The Publisher endorsement of a product or service of an employer, and that the copies are not offered for sale as such. Authors are permitted to grant third party requests for reprinting, republishing or other types of reuse. The Authors may make limited distribution of all or portions of the above Paper prior to publication if they inform The Publisher of the nature and extent of such limited distribution prior there to. Authors retain all proprietary rights in any process, procedure, or article of manufacture described in The Paper. This agreement becomes null and void if and only if the above paper is not accepted and published by The Publisher, or is with drawn by the author(s) before acceptance by the Publisher.