THE ARMEY CURVE IN BULGARIA (2000-18) – THEORETICAL CONSIDERATIONS AND EMPIRICAL RESULTS
Aleksandar VASILEV

University of Lincoln, UK
Abstract
In this paper we provide a theoretical basis for the so-called" Armey curve," the inverted U-shape relationship between the level of government purchases and GDP growth, named after Armey (1995). We use an otherwise standard Keynesian model, augmented with a quadratic relationship between investment and lagged government expenditure, which was documented empirically. This modelling approach is a useful shortcut that aims to capture the common link shared by both variables, namely their dependence on the real interest rate, as suggested also by the extended static IS-LM model. This resulting dynamic relationship is a newly documented stylized fact, at least in Bulgarian data for the period 2000-2018, and the source in the extended Keynesian model that generates an Armey curve for Bulgaria.
References
[1] Afonso, A. and Furceri, D. 2010. Government size, composition, volatility and economic growth. European Journal of Political Economy, 26: 517-32. DOI: https://doi.org/10.1016/j.ejpoleco.2010.02.002
[2] Armey, R. 1995. The freedom revolution. Washington, DC: Rogney Publishing Co
[3] Arpaia, A. and Turrini. 2007. Government expenditure and economic growth in the EU: long-run tendencies and short-run adjustment. SSRN paper 2004461/ 2007. https://papers.ssrn.com/sol3/papers.cfm?abstract_id=2004461
[4] Barro, R.J. 1990. Government spending in a simple model of economic growth. Journal of Political Economy, 98: 103-125. DOI: https://doi.org/doi:10.1086/261726
[5] Dar, A., and Amirkhalkhali, S. 2002. Government size, factor accumulation, and economic growth: evidence from OECD countries. Journal of Policy Modeling, 24: 679-692. DOI: https://doi.org/10.1016/S0161-8938(02)00163-1
[6] Easterly, W. and Rebelo, S. 1993. Fiscal policy and economic growth. Journal of Monetary Economics, 32: 417-458. DOI: https://doi.org/10.3386/w4499
[7] Engen, E.M. and Skinner, J.S. 1992. Fiscal policy and economic growth. NBER Working Paper
[8] Folster, S. and Henrekson, M. 2001. Growth effects of government expenditure and taxation in rich countries. European Economic Review, 45: 1501-1520. https://www.ifn.se/Wfiles/wp/wp503.pdf
[9] Gwartney, J., Holcombe, R., and Lawson, R. 1998. The Scope of Government and the Wealth of Nations. The Cato Journal, 18: 163-64. http://myweb.fsu.edu/jdgwartney/Documents/Gwartney%20Lawson%20Cato%201998%20paper.pdf
[10] Lin, S.A. 1994. Government spending and economic growth. Applied Economics, 26: 83-94.
[11] Sattar, Z. 1993. Public expenditure and economic performance: A comparison of developed and low-income developing countries. Journal of International Development, 5: 27-49.
[12] Sheehey, E.J. 1993. The Effect of government size on economic growth. Eastern Economic Journal, 321-328. https://web.holycross.edu/RePEc/eej/Archive/Volume19/V19N3P321_328.pdf
[13] Vasilev, A. 2015b. Modeling Real Private Consumption Expenditure in Bulgaria after the Currency Board Implementation (1997-2005). Zagreb International Review of Economics and Business, 18: 81-89. DOI: https://doi.org/10.1515/zireb-2015-0005
[14] Vasilev, A. 2015a. Welfare effects of flat income tax reform: the case of Bulgaria. Eastern European Economics, 53: 205-220. DOI: https://doi.org/10.1080/00128775.2015.1033364
[15] Wagner, A. 1883. Finanzwissenschaft, Leipzig.
[16] National Statistical Institute. Aggregate Statistical Indicators. Available on-line at www.nsi.bg.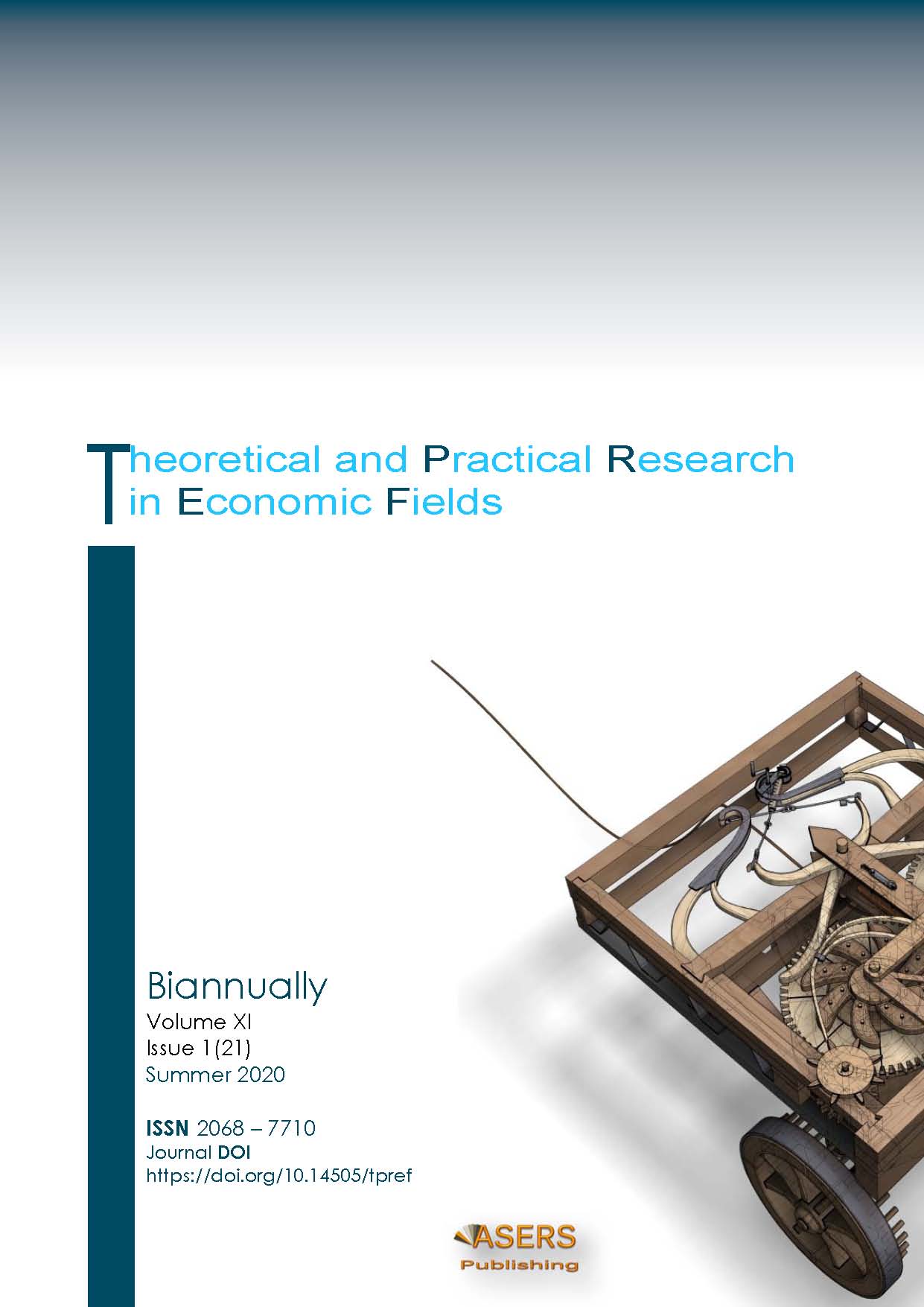 The Copyright Transfer Form to ASERS Publishing (The Publisher)
This form refers to the manuscript, which an author(s) was accepted for publication and was signed by all the authors.
The undersigned Author(s) of the above-mentioned Paper here transfer any and all copyright-rights in and to The Paper to The Publisher. The Author(s) warrants that The Paper is based on their original work and that the undersigned has the power and authority to make and execute this assignment. It is the author's responsibility to obtain written permission to quote material that has been previously published in any form. The Publisher recognizes the retained rights noted below and grants to the above authors and employers for whom the work performed royalty-free permission to reuse their materials below. Authors may reuse all or portions of the above Paper in other works, excepting the publication of the paper in the same form. Authors may reproduce or authorize others to reproduce the above Paper for the Author's personal use or for internal company use, provided that the source and The Publisher copyright notice are mentioned, that the copies are not used in any way that implies The Publisher endorsement of a product or service of an employer, and that the copies are not offered for sale as such. Authors are permitted to grant third party requests for reprinting, republishing or other types of reuse. The Authors may make limited distribution of all or portions of the above Paper prior to publication if they inform The Publisher of the nature and extent of such limited distribution prior there to. Authors retain all proprietary rights in any process, procedure, or article of manufacture described in The Paper. This agreement becomes null and void if and only if the above paper is not accepted and published by The Publisher, or is with drawn by the author(s) before acceptance by the Publisher.