Participation in Household Hazardous Waste Management: A Case Study of the Dam Community, Northeast of Thailand
Sariya INTASIN

Department of General Education, Udon Thani Rajabhat University, Thailand

Nuchanart SRAKAT

Department of General Education, Udon Thani Rajabhat University, Thailand

Wachirakiat BAOTHONGCHAN

Department of General Education, Udon Thani Rajabhat University, Thailand

Suttiwan INTHAKANOG

Department of General Education, Udon Thani Rajabhat University, Thailand

Phajongjid PRATUMCHAD

Department of General Education, Udon Thani Rajabhat University, Thailand

Sasithorn PECHRSAN

Faculty of Science, Udon thani Rajabhat University, Thailand

Ananya POPRADIT

Valaya Alongkorn Rajabhat University under the Royal Patronage Pathumthani, Thailand
Abstract
In Thailand, Household Hazardous Waste (HHW) is usually disposed of along with general waste, since people lack accurate knowledge and understanding of how to manage HHW. Additionally, the government agencies are short of the HHW management system. The purposes of this study were, 1) to investigate HHW management, and 2) to explore public participation in HHW management. The study area was Sok Kae Village. It is located around Huai-Luang Dam, which is considered an important water resource of Udon Thani Province. The results of the study revealed that most of HHW in Sok Kae Village consisted of fertilizer containers and pesticides because most people were agriculturists. Besides fertilization and pesticide products, containers of household cleaners were also found because people utilize them in their everyday life. Regarding public participation, it was found that people participated in HHW management at a low level. The personal information affecting the HHW management significantly was the income (P-value < 0.05). People in the village suggested that there should be particular boxes and places for HHW. Moreover, people felt that it would be advantageous for them to earn an income through HHW management. This study mainly focused on the importance of the study area, which is located near the water resource. Regarding chemical contamination from HHW, this would possibly bring about issues in human health, as well as environmental pollution. For HHW management, public participation should be considered, and government agencies need a solemn policy and management system to achieve success.
References
[1] Amouei A, et al. 2016. Knowledge, Attitude and Practice of Iranian Urban Residents Regarding the Management of Household Hazardous Solid Wastes in 2014. Arch Hyg Sci., 5(1): 8-1
[2] Bateman, D. N. 2007. Household products. Medicine (Baltimore) November, 35(11): 620–21. DOI:10.1016/j.mpmed.2007.08.002
[3] Chaiyarit, J. and Intarasaksit, P. 2021 Household hazardous waste characterization and quantification at source in Thailand. Journal of the Air & Waste Management Association, 71(8): 989-994. DOI:10.1080/10962247.2021.1906355
[4] Chaiyarit, J. and Intarasaksit, P. 2021. Factors influencing appropriate management of household waste in developing country. Asia-Pacific Journal of Science and Technology, 26(01): 1-7
[5] Diankha, A., El hadjiMamadou Sonko, D. D., Gning, J. B., and Diop, C. 2020. Household Hazardous Waste Management: A Review. International Journal of Recent Advances in Multidisciplinary Research, 07(11): 6381-6388.
[6] Hansasiriphot, B., Wanphichit, L. and Ninsamrit, S. 1998. Comments on participation in garbage disposal and cleanliness of people in Bangkok. [In Thai]. Final research report. National Institute of Development Administration Research Center, Bangkok.
[7] Intarasaksit, P., and Pitaksanurat, S. 2019. Factors influencing appropriate management of household hazardous waste in Nakhon Nayok, Thailand: A multilevel analysis. J Air Waste Manag Assoc. 2019 Mar; 69(3): 313-319. DOI: 10.1080/10962247.2018.1536616
[8] Intasin, A., et al. 2018. Potential, Problems and Needs of Villagers: A Case Study of Ban Sok Kae, Moo5, Muang Phia Sub-district, Kut Chab District, Udon Thani Province. General Education Department, Udon Thani Rajabaht University.
[9] Krejcie, R. V., and Morgan, D. W. 1970. Determining sample size for research activities. Educational and Psychological Measurement, 30(3): 607–610.
[10] Kummer, K. 1999. International Management of Hazardous Wastes: The Basel Convention and Related Legal Rules. Oxford University Press.
[11] Otoniel, B. D., Liliana, M.-B., and Francelia, P. G. 2008. Consumption patterns and household hazardous solid waste generation in an urban settlement in México. Waste Management, 28(1): S2-S6.
[12] Ozaki, H., et al. 2003. Management of hazardous waste in Thailand: present situation and future prospects. J Mater Cycles Waste Manag, 5: 0031–0038. DOI: https://doi.org/10.1007/s101630300006
[13] Saleh, H. M., Salman, A. A., Faheim, A. A. and El-Sayed, A. M. 2020. Sustainable composite of improved lightweight concrete from cement kiln dust with grated poly(styrene). J. Clean. Prod., December 277: 123491. DOI: 10.1016/j.jclepro.2020.123491
[14] Samant, M., Pandey, S., and Pandey, A. 2018. Chapter 11 Impact of Hazardous Waste Material on Environment and Their Management Strategies. in Bhatt, P. & Sharma, A. (2018). Microbial Biotechnology in Environmental Monitoring and Cleanup. P 175 -192.
[15] U-Tapan, S., et al. 2013. A study of environmental contamination from hazardous waste and the community management. Disease Control Journal, 39(3): 258-265.
[16] Wiangnon, J., Srisatit, T., and Popradit, A. 2019. Affected Factors for Solid Waste Management in the Upstream of Watershed and Touristic Area using Analytic Hierarchy Process. A Case Study of Pai District, Thailand. Journal of Environmental Management & Tourism, 4 (36): 563-574. DOI:https://doi.org/10.14505//jemt.10.3(35).11
[17] Ziaee, S. et al. 2012. Qualitative and quantitative examination of household hazardous waste in Tehran. Advances in Environmental Biology, 6: 676-683.
[18] Pollution Control Department. 2018. Booklet on Thailand State of Pollution 2018. Pollution Control Department, Ministry of Natural Resources and Environment. Bangkok: S.Mongkon Press Limited Partnership
[19] Pollution Control Department. 2020. Thailand State of Household Hazardous Waste report. Pollution Control Department, Ministry of Natural Resources and Environment. Bangkok: Pollution Control Department. (in Thai).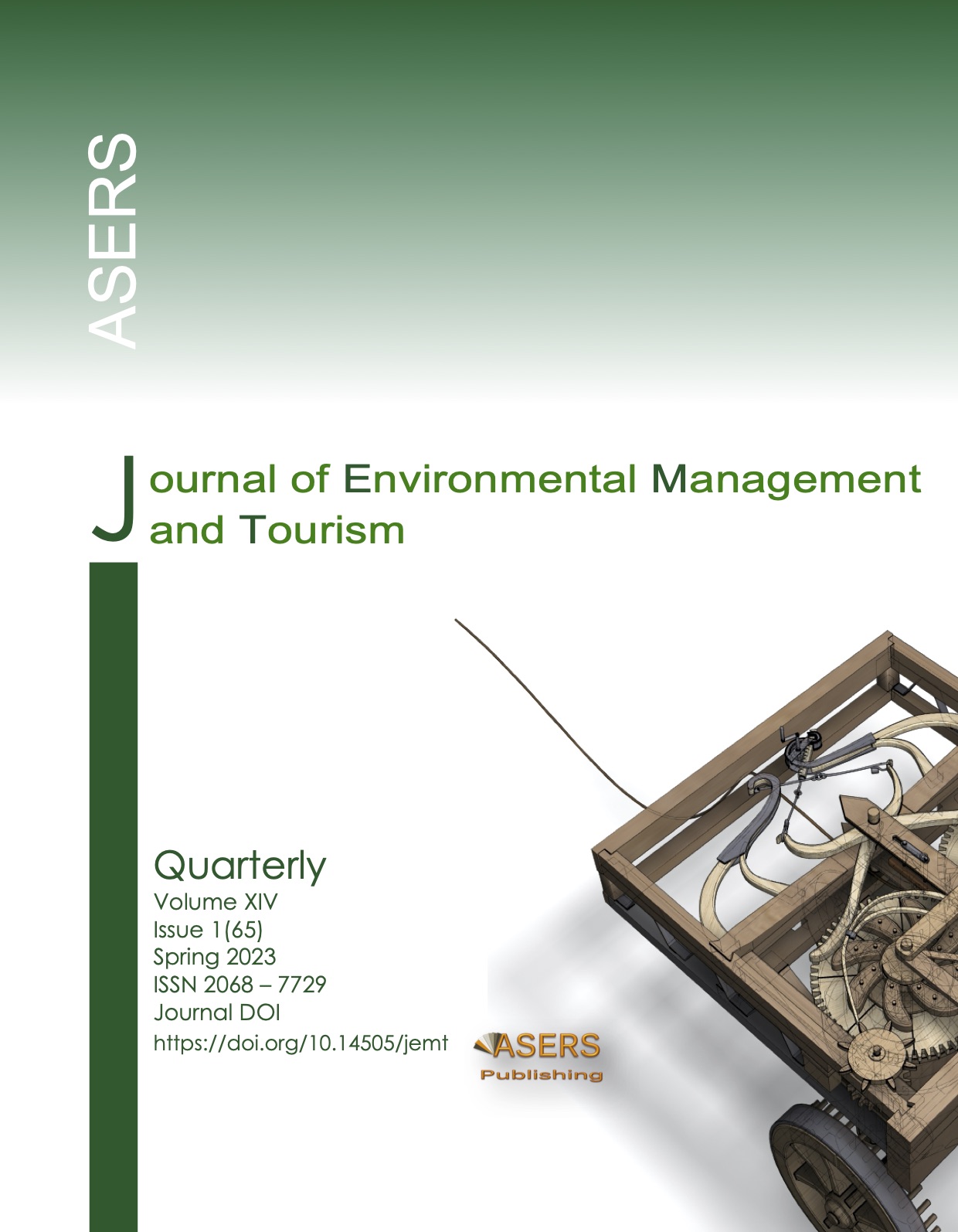 The Copyright Transfer Form to ASERS Publishing (The Publisher)
This form refers to the manuscript, which an author(s) was accepted for publication and was signed by all the authors.
The undersigned Author(s) of the above-mentioned Paper here transfer any and all copyright-rights in and to The Paper to The Publisher. The Author(s) warrants that The Paper is based on their original work and that the undersigned has the power and authority to make and execute this assignment. It is the author's responsibility to obtain written permission to quote material that has been previously published in any form. The Publisher recognizes the retained rights noted below and grants to the above authors and employers for whom the work performed royalty-free permission to reuse their materials below. Authors may reuse all or portions of the above Paper in other works, excepting the publication of the paper in the same form. Authors may reproduce or authorize others to reproduce the above Paper for the Author's personal use or for internal company use, provided that the source and The Publisher copyright notice are mentioned, that the copies are not used in any way that implies The Publisher endorsement of a product or service of an employer, and that the copies are not offered for sale as such. Authors are permitted to grant third party requests for reprinting, republishing or other types of reuse. The Authors may make limited distribution of all or portions of the above Paper prior to publication if they inform The Publisher of the nature and extent of such limited distribution prior there to. Authors retain all proprietary rights in any process, procedure, or article of manufacture described in The Paper. This agreement becomes null and void if and only if the above paper is not accepted and published by The Publisher, or is with drawn by the author(s) before acceptance by the Publisher.