Proposing Three Potential-Interest Development Paradigm as the Local People Involvement Strategy for Tourism Destination Sustainability in Indonesia
Giyoto GIYOTO

Raden Mas Said State Islamic University of Surakarta, Indonesia

Elen INDERASARI

Raden Mas Said State Islamic University of Surakarta, Indonesia

Sri LESTARI

Raden Mas Said State Islamic University of Surakarta, Indonesia

Hidayatul NURJANAH

Raden Mas Said State Islamic University of Surakarta, Indonesia

Harun Joko PRAYITNO

Muhammadiyah University of Surakarta, Indonesia

Amri Adi Nur SALAM

Muhammadiyah University of Yogyakarta, Indonesia
Abstract
This paper proposing the destination development paradigm based on the blend among the different potential interests of nature, physical cultural products, and local beliefs in a single destination. This blend governs the way how the management, visitors, local people should do in order to keep the sustainability and local people empowering. This paradigm was proved in Lombok and Java Indonesia which have engaged double different potential interests in a single destination along hundreds years. The research was done qualitatively, by interviewing the purposive respondents to confirm the open questionnaires relating the participations and responses of the local people or communities. The 137 purposive samples are based on their engagements in the tourism. The results show that: 1) the most sustaining interests are the blend of interests among the local beliefs, the nature, and physical cultural products; 2) the development paradigm of Sunan Kudus in Java is Bipots, while Sembalun, Bayan in Lombok and Muria in Java has Tripots development paradigm; 3) The management are involving local people daily activities, local communities and agents, as well as visitors in developing the destination; 4) The high positive responses of the local people, through which the interests are their daily concerns, support in sustaining the destinations, which are intersecting the three different potential interests; proposed as Tripots Paradigm.
References
[1] Adisukarko, S. 2006. Keindahan Wisata Pura Batu. Available at: https://bkpsdm.bulelengkab.go.id/artikel/keindahan-wisata-pura- ponjok-batu-18
[2] Azizzadeh, F. 2020. Pathology of Tourist Attraction Problems in St. Mary Church of Urmia. In Journal of Environmental Management and Tourism, 10(8): 1956-1962.
[3] Bremer T. 2006. Sacred spaces and tourist places. (Tourism, religion and spiritual journeys, Olsen, D. H., & Timothy, D. J. eds). Abingdon, Routledge, pp. 36-48.
[4] Deng, J., King, B., and Bauer, T. 2002. Evaluating Natural Attractions for Tourism. Annals of Tourism Research, 29(2):422-438.
[5] Drinic, A. 2017. A Review of Cultural Tourism Development Planning. Gadjah Mada Journal of Tourism Study.
[6] Gezici, F and Kerimoglu, E. 2010 'Culture, tourism and regeneration process in Istanbul'. In International Journal of Culture, Tourism and Hospitality Research, 4(3): 252-265.
[7] Nurhadi, I., Sumarti, T., Dharmawan, A. H. and Damanhuri, D. S. 2022. Cultural Commodification and Ethical Transition of Tourism Development: A Case in Osing Community, Indonesia. Sodality, 10(1). DOI:https://doi.org/10.22500/10202238564
[8] Albrecht, J.N., Haid, M., Finkler, W. and Heimerl, P. 2022. What's in a name? The meaning of sustainability to destination managers. Journal of Sustainable Tourism, 30(1): 32-51. DOI:https://doi.org/10.1080/09669582.2020.1868483
[9] Konstanje, M. E. 2020. The Impact of Coronavirus on Religious Tourism: Is this the End... In International Journal of Religious Tourism and Pilgrimage, 8 (7), Article 4. DOI: https://doi.org/10.21427/e65j-nn05
[10] Lee, Y. J. 2015. Creating memorable experiences in a reuse heritage site. In Annals of Tourism Research, 55: 155-170.
[11] Matvieieva, Y., Myroshnychenko, I., andValenkevych, L. 2019. Optimization Model of the Socio-Ecological-Economic Development of the Administrative Territory. Journal of Environmental Management and Tourism, 8(40): 1874 - 1899. DOI: https://doi.org/10.14505/jemt.10.8(40).17
[12] Mehmetoglu, M. 2007. Nature-Based Tourism: A Contrast to everyday Life. In Journal of Ecotourism, 6(2): 111 -126. DOI: https://doi.org/10.2167/joe168.0
[13] Mouro R., Gazzola, P., Grechi, D. and Pollice, F. 2021. Towards a sustainability-oriented religious tourism. Systems Research and Behavioral Science, 38(3): 386-396. DOI: https://doi.org/10.1002/sres.2791
[14] Prasetyo N. and Numata, S. 2020. Resident support of community-based tourism development: Evidence from Gunung Ciremai National Park, Indonesia. Journal of Sustainable Tourism, 30, 2022(11): 2510-2525. DOI: https://doi.org/10.1080/09669582.2020.1755675
[15] Richards, G. 2018. 'Cultural Tourism: A review of recent research and trends'. In Journal of Hospitality and Tourism Management, 36: 12-21.
[16] Seyfi, S., Hall, M., and Rasoolimanesh, M. 2019. Exploring Memorable Cultural Tourism Experiences. Journal of Cultural Heritage Tourism.
[17] Shihab, M. Q. 2007. Pengantin Al-Qur'an. Jakarta: Lentera Hati.
[18] Timothy, D. J. 2011. Cultural heritage and tourism: An introduction. Bristol: Channel View Publications
[19] Vengesayi et al. 2009. Tourism Destination Attractiveness: Attractions, Facilities, and People as Predictors. In Tourism Analysis, 14: 621–636.
[20] World Tourism Organization. 1985. The state's role in protecting and promoting culture as a factor of tourism development. Madrid: WTO.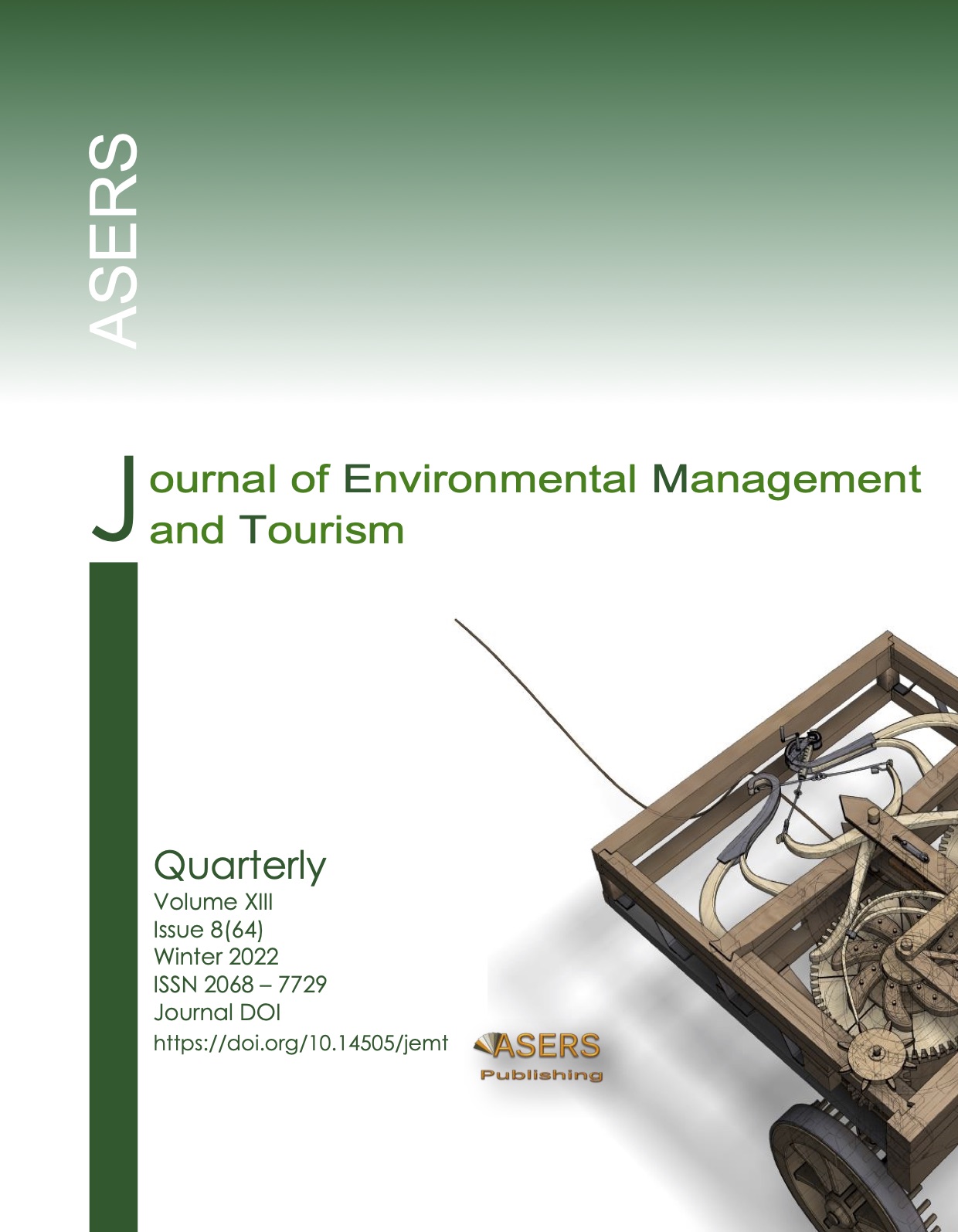 The Copyright Transfer Form to ASERS Publishing (The Publisher)
This form refers to the manuscript, which an author(s) was accepted for publication and was signed by all the authors.
The undersigned Author(s) of the above-mentioned Paper here transfer any and all copyright-rights in and to The Paper to The Publisher. The Author(s) warrants that The Paper is based on their original work and that the undersigned has the power and authority to make and execute this assignment. It is the author's responsibility to obtain written permission to quote material that has been previously published in any form. The Publisher recognizes the retained rights noted below and grants to the above authors and employers for whom the work performed royalty-free permission to reuse their materials below. Authors may reuse all or portions of the above Paper in other works, excepting the publication of the paper in the same form. Authors may reproduce or authorize others to reproduce the above Paper for the Author's personal use or for internal company use, provided that the source and The Publisher copyright notice are mentioned, that the copies are not used in any way that implies The Publisher endorsement of a product or service of an employer, and that the copies are not offered for sale as such. Authors are permitted to grant third party requests for reprinting, republishing or other types of reuse. The Authors may make limited distribution of all or portions of the above Paper prior to publication if they inform The Publisher of the nature and extent of such limited distribution prior there to. Authors retain all proprietary rights in any process, procedure, or article of manufacture described in The Paper. This agreement becomes null and void if and only if the above paper is not accepted and published by The Publisher, or is with drawn by the author(s) before acceptance by the Publisher.