Managing Organizational Communication in Tourism Industry. The Case of Kosovo
Arbresha MEHA

University of Applied Sciences in Ferizaj, Republic of Kosovo

Flamur ZEQIRI

University of Library Studies and Information Technologies University of Sofia, Bulgaria
Abstract
The main purpose of this paper is to explore the definition of the tourism industry and to examine the forms and importance of managing organizational communication in the tourism industry. Organizational communication deals with the interaction, coordination between individuals in a group, company, or organization. Effective communication results in problem-solving and decision-making at the organizational level.
Communication skills regulate behavior and create motivation among people. Motivation is an important part and factor of behavior and should be part of a communication process.
To successfully manage communication network and be effective, it must include training and guidance, and that the information is accurate in a timely manner in order to resolve and prevent potential conflicts.
The tourism industry brings many economic benefits, jobs and raises the image of the country, and through tourism the country can be recognized and promoted by attracting foreign tourists. The tourism industry is the combination of all sectors related to tourism, a combination of hotels and facilities for accommodation, entertainment, business, and other purposes, so it interacts with many sectors of the economy.
References
[1] Ahmed, Z., Shields, F., White, R., Wilbert, J. 2010. Managerial communication: the link between frontline leadership and organizational performance. Journal of Organizational Culture, Communications & Conflict, 14(1).
[2] Axelsson, B., Easton, G. 1992. Industrial Networks: A New View of Reality, London: Routledge.
[3] Bala M., Troshani, A. 2012. Innovation in the Tourism Context: New Opportunities For Enhancing Competitiveness. International Conference "Society internationalization - affectivity and problems", Proceedings, Year/Vol. 2, No. 2; ISSN – 2232-8742.
[4] Bennis, W., Katz, D., Kahn, R. 1966. The Social Psychology of Organizations. Sociology, American Sociological Review.
[5] Breen, P, J., Carlsen, J., Jago, L. 2005. Small & medium tourism enterprises: The identification of good practice.
[6] Davis, K. 1953. Management communication and the grapevine, Harvard, Business Review, Vol. 31, 43-49.
[7] Fussell, S.R., Kreuz, R.J. (Eds.) 2014. Social and Cognitive Approaches to Interpersonal Communication, Psychology Press.
[8] Gray, B. 1989. Collaborating: Finding Common Grounds for Multiparty Problems. San Francisco & London: Jossey-Bass, 5-7.
[9] Hall, C, M., S.J, Page. 2008. Progress in Tourism Management: From the Geography of Tourism to Geographies of Tourism – A Review, Tourism Management.
[10] Håkansson, H., Johanson, J. 1992. A Model of Industrial Networks, in Axelsson, B., Easton, G. (eds.), Industrial Networks: A New View of Reality, London: Routledge, 28–34.
[11] Huxham, C. (ed.) 1996. Creating Collaborative Advantage. London: Sage.
[12] McCormack, J.S. 1968. Communication and the organization. Advanced Management Journal, January, 63.
[13] Mentzer, T, J., DeWitt, W., Keebler, S, J., Min, S., Nix, W. N., Smith, S, C., Zacharia. G, Z. 2001. Defining supply chain management. Journal of Business Logistic.
[14] Raina. R. 2010. Timely, Continuous & Credible Communication & Perceived Organizational Effectiveness, Indian Journal of Industrial Relations, 345-359
[15] Redding, W.C. 1979. Organizational communication theory and ideology: an overview. Annals of the International Communication Association, Volume 3, Issue 1: Communication Yearbook 3.
[16] Selin, S. 1994. Collaborative alliances: New interorganizational forms in tourism, Journal of Travel & Tourism Marketing, Volume 2, Issue 2-3
[17] Tapper, R., Font, X. 2004. Tourism supply chains. Report of a Desk Research Project for the Travel Foundation. Leeds Metropolitan University and Environment Business & Development Group
[18] Thayer, P.W. 2002. Creating, implementing, and managing effective training and development: state of the art lessons for practice. Personnel Psychology, Durham, Vol. 55, Iss. 3, (Autumn): 748-752.
[19] Zmud, W.R., Lind, R.M., and Young, W. 1990. Forrest, an attribute space for organizationa communication channels. Information Systems Research, 441.
[20] Ministry of Finance - Kosovo Agency of Statistics.
[21] https://www.unwto.org/glossary-tourism-terms
[22] https://market-width.com/Tourism-Industry.htm
[23] https://johar.ru/sq/war/predpriyatiya-turistskoi-industrii-struktura-industrii-turizma-turistskie
[24] https://sq.warbletoncouncil.org/estructura-organizacional-5073
[25] https://prishtinaonline.com/uploads/strategjia_e_turizmit_dkr_komuna_e_prishtines.pdf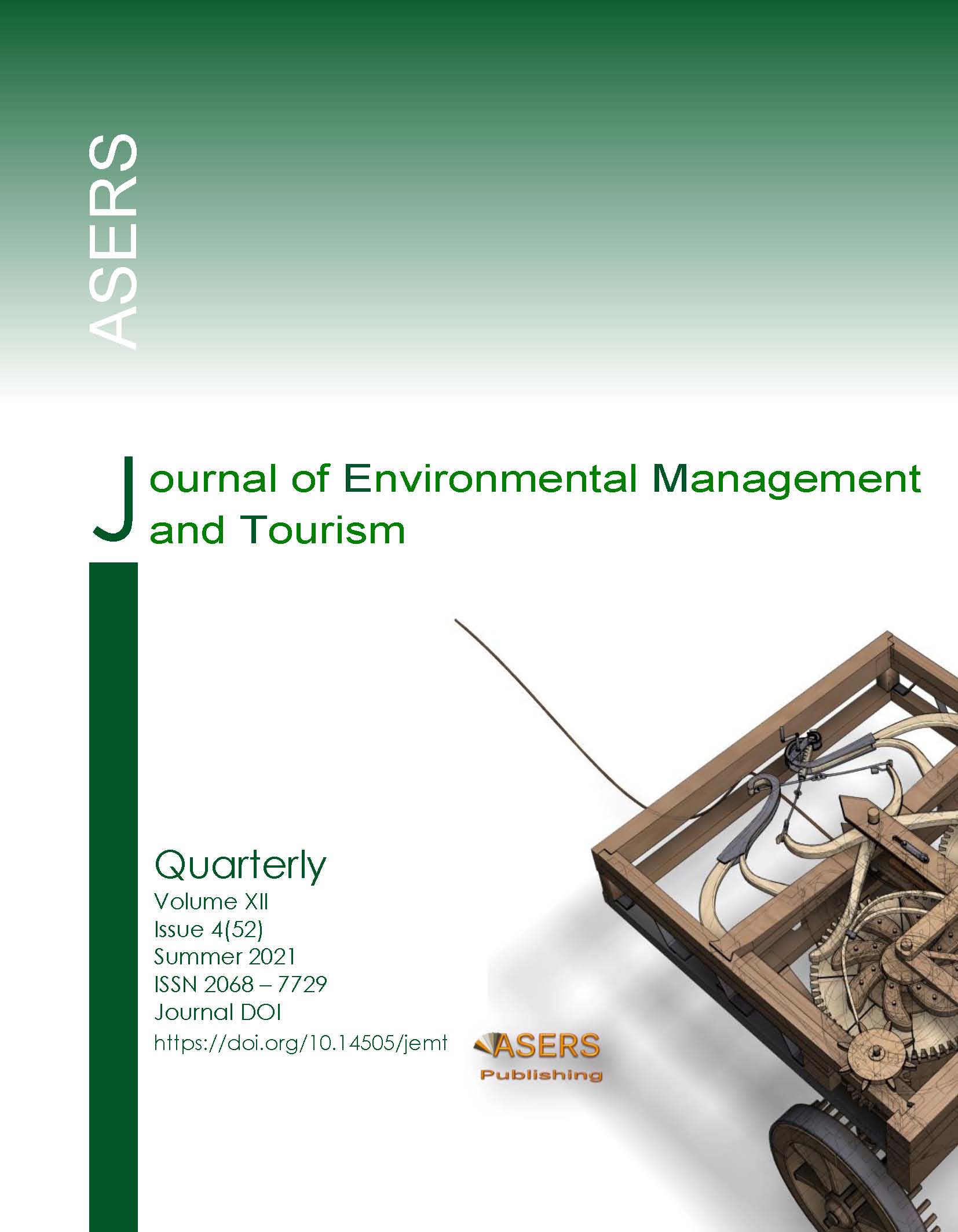 The Copyright Transfer Form to ASERS Publishing (The Publisher)
This form refers to the manuscript, which an author(s) was accepted for publication and was signed by all the authors.
The undersigned Author(s) of the above-mentioned Paper here transfer any and all copyright-rights in and to The Paper to The Publisher. The Author(s) warrants that The Paper is based on their original work and that the undersigned has the power and authority to make and execute this assignment. It is the author's responsibility to obtain written permission to quote material that has been previously published in any form. The Publisher recognizes the retained rights noted below and grants to the above authors and employers for whom the work performed royalty-free permission to reuse their materials below. Authors may reuse all or portions of the above Paper in other works, excepting the publication of the paper in the same form. Authors may reproduce or authorize others to reproduce the above Paper for the Author's personal use or for internal company use, provided that the source and The Publisher copyright notice are mentioned, that the copies are not used in any way that implies The Publisher endorsement of a product or service of an employer, and that the copies are not offered for sale as such. Authors are permitted to grant third party requests for reprinting, republishing or other types of reuse. The Authors may make limited distribution of all or portions of the above Paper prior to publication if they inform The Publisher of the nature and extent of such limited distribution prior there to. Authors retain all proprietary rights in any process, procedure, or article of manufacture described in The Paper. This agreement becomes null and void if and only if the above paper is not accepted and published by The Publisher, or is with drawn by the author(s) before acceptance by the Publisher.