Investment, Organizational and Environmental Aspects of Regulation of Small and Medium Business
Arseniy KRIKUNOV

Lomonosov State University, Russia

Ainur UTEUBAYEVA

JSC "Financial Academy", Kazakhstan

Berik NAZHMIDENOV

JSC "Financial Academy", Kazakhstan

Ansar KABIEV

JSC "Financial Academy", Kazakhstan

Kulyash SYZDYKOVA

Kainar Academy, Kazakhstan

Gulnara BAIBASHEVA

Kazakh University of Economics, Kazakhstan
Abstract
The development of small and medium-sized businesses, which is the main source of employment, attracting investments, the foundation for building a competitive economy, is one of the main priorities for the development of the national economy. In European countries, it is SMEs, within which the middle class is formed, that are the basis of stability and economic prosperity. Increased air pollution negatively affects human health and ecosystem stability. This indicator makes it possible to assess the environmental impact of certain sectors, in particular: energy, transport, industry, agriculture and waste management. In this regard, the state is trying to take measures to maintain and improve the environment through financing and tightening environmental standards.
References
[1] Belanova, N. 2020. Government programs efficiency assessment: key indicators and indices. Economy, entrepreneurship and law, 12 (3): 487-502. DOI: https://doi.org/10.18334 / epp.10.3.100712
[2] Bukhvald, E. 2020. Will Russia's small business survive the shock of 2020. Economy, entrepreneurship and law, 10 (5): 1319-1336. DOI: https://doi.org/10.18334 / epp.10.5.110134
[3] Ibragimov, T. and Yakunina, M. 2019. Trends and prospects for the development of small business on the example of foreign experience. Crimean Scientific Bulletin, 1 (22): 456-471. DOI: https://doi.org/10.24411 / 2412-1657-2018-10033
[4] Ilyina, S. and Dorzhieva, V. 2020. Problems of quality assessment of building small and medium-sized entrepreneurship indicators and measurement of their achievement a new development model in Russia]. Ekonomika, predprinimatelstvo i pravo, 10. (9). - 2415-2430. DOI: https://doi.org/10.18334epp.10.9.110814
[5] Makarova, M. 2019. Directions of the state policy to support small and medium-sized enterprises. Finance and Management, 2 (11): 105 -117. DOI: https://doi.org/10.25136/2409-7802.2019.2.25750
[6] Matyunin, L. 2015. Investment projects: content, structure. Russian entrepreneurship, 7 (19): 67-79.
[7] Metsik, O., Petrenko, E. and Vechkinzova, E. 2019. Smart entrepreneurship as a modern stage in the development of entrepreneurial activity. Creative economy, 13 (12): 2465-2478. DOI:https://doi.org/10.18334/ce.13.12.41426
[8] Neopulo, K. 2020. On the need to improve state support for small and medium-sized businesses as a factor in increasing the entrepreneurial activity of small businesses. Entrepreneur's Guide, 13 (1): 137-145.https://doi.org/10.24182 / 2073-9885-2020-13-1-137-145
[9] Nurseitov, A. and Isabekova, M. 2016. Trends in financing investment projects in Kazakhstan. KazNU Bulletin, 5 (117): 199-200.
[10] Official site of Data of the Committee on Statistics of the Republic of Kazakhstan for 2013-2018. www.stat.gov.kz.
[11] Peredera, Zh., Gritsenko, T. and Teryaeva, A. 2018. Small and medium business: criteria for definition and role in the economy. The Eurasian Scientific Journal, 6 (10): 78-84. Available at: https://esj.today/PDF/38ECVN618.pdf
[12] Petrov, D. and Khorolskaya, T. 2020. Small business in Russia: current state and development prospects. Natural and humanitarian research, 28 (2): 65-76. DOI: https://doi.org/10.24411 / 2309-4788-2020-10104
[13] Polyanin, A., Soboleva, Yu. and Tarnovskiy, V. 2020. Estimation of efficiency of state support of small and medium-sized entrepreneurship in Russia. Bulletin of Omsk University Series, 9 (1): 32-44. DOI:https://doi.org/10.24147 / 1812-3988.2020.18
[14] Tagarov, B. 2018. Analysis of changes in the factors of the firm's competitiveness in the conditions of the formation of the information economy. Russian entrepreneurship, 19 (4): 867-880. DOI:https://doi.org/10.18334 / rp.19.5.39004
[15] Versotsky, R. 2019. Foreign experience in supporting small and medium-sized businesses and the possibility of its application in modern Russia. Management consulting, 7(11): 108-114. DOI: https://doi.org/10.22394 / 1726-1139-2019-7-108-114
[16] Zhuirikov, K. 2017. Methods and sources of financing investment projects. Banks of Kazakhstan, 1 (9): 5-10.
[17] Electronic resource: program E-Agriculture.
[18] Message from the President of the Republic of Kazakhstan to the people of Kazakhstan. Constructive public dialogue is the basis of stability and prosperity in Kazakhstan. Available at: https://www.akorda.kz/ru/addresses/addresses_of_president/poslanie-glavy-gosudarstva-kasym-zhomarta-tokaeva-narodu-kazahstana (in Russian)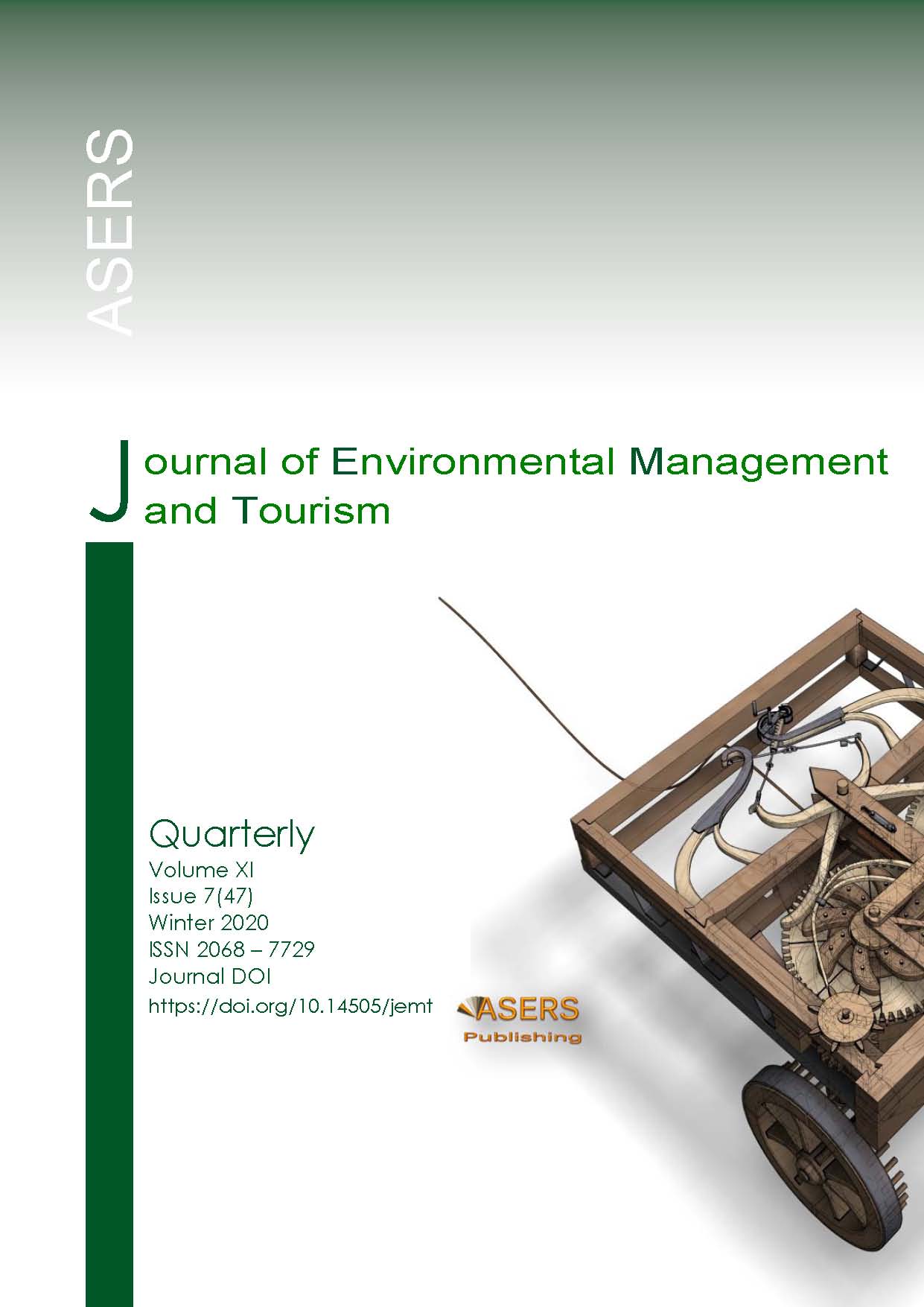 The Copyright Transfer Form to ASERS Publishing (The Publisher)
This form refers to the manuscript, which an author(s) was accepted for publication and was signed by all the authors.
The undersigned Author(s) of the above-mentioned Paper here transfer any and all copyright-rights in and to The Paper to The Publisher. The Author(s) warrants that The Paper is based on their original work and that the undersigned has the power and authority to make and execute this assignment. It is the author's responsibility to obtain written permission to quote material that has been previously published in any form. The Publisher recognizes the retained rights noted below and grants to the above authors and employers for whom the work performed royalty-free permission to reuse their materials below. Authors may reuse all or portions of the above Paper in other works, excepting the publication of the paper in the same form. Authors may reproduce or authorize others to reproduce the above Paper for the Author's personal use or for internal company use, provided that the source and The Publisher copyright notice are mentioned, that the copies are not used in any way that implies The Publisher endorsement of a product or service of an employer, and that the copies are not offered for sale as such. Authors are permitted to grant third party requests for reprinting, republishing or other types of reuse. The Authors may make limited distribution of all or portions of the above Paper prior to publication if they inform The Publisher of the nature and extent of such limited distribution prior there to. Authors retain all proprietary rights in any process, procedure, or article of manufacture described in The Paper. This agreement becomes null and void if and only if the above paper is not accepted and published by The Publisher, or is with drawn by the author(s) before acceptance by the Publisher.