Multidimensional Scaling: Sustainability of Arabika Coffee Agro-Tourism in Kabupaten Bangli Bali
I Dewa Ayu Sri YUDHARI

Faculty of Agriculture, Gadjah Mada University, Indonesia

Dwidjono Hadi DARWANTO

Faculty of Agriculture, Gadjah Mada University, Indonesia

Lestari Rahayu WALUYATI

Faculty of Agriculture, Gadjah Mada University, Indonesia

Jangkung Handoyo MULYO

Faculty of Agriculture, Gadjah Mada University, Indonesia
Abstract
One of the world tourism destinations recognized as Unesco Global Geopark in Bali is Kabupaten Bangli. The main attraction of agriculture in Kabupaten Bangli is Kintamani coffee agrotourism with a beautiful panoramic view of coffee, safe tracking routes for tourists, strategic location, and producing special Arabica Coffee products making Bangli an agricultural tourism destination worth visiting.
The purpose of this study is to look at leveraging factors and assess the status of agro-tourism sustainability in terms of four dimensions of sustainability, namely the economic, socio-cultural, environmental and institutional dimensions for the development of Arabica coffee agro-tourism.
The results of the evaluation of the 4 dimensions of sustainability indicate that the environmental dimension gets the lowest value. This is because environmental conditions are very vulnerable to land conversion in the future. If agro-tourism cannot provide benefits and economic improvement for the surrounding community, farmers will divert coffee plants to other plants that are more economically profitable. A regulation or local government policy needs to be made in preventing land conversion in the Arabica coffee agro tourism area of Kabupaten Bangli.
References
[1] Alder, J. et al. 2000. How good is good? In: Methods for Assesing the impact of fisheries on marine ecosystems of the North Atlantic. Sea around Us Methodology review, page 136-182.
[2] Borg, I., Groenen, P. 2005. Modern Multidimensional Scaling: Theory and Aplications (2nd ed). Springer-Verlag, New York. Page 207-212.
[3] Damanik, J., Weber, H. 2006. Perencanaan Ekowisata dari Teori Perencanaan Ekowisata. Teori ke aplikasi. Pusat Studi Pariwisata (PUSPAR) UGM. Penerbit Andi Yogyakarta. (in Indonesian)
[4] Fauzi, A., Anna, S. 2005. Permodelan Sumberdaya Perikanan dan kelautan untuk Aalisis Kebijakan. Gramedia Pustaka. Jakarta. (in Indonesian)
[5] Funk, R.C. 2014. Comparing Organic and in organic fertilizer. Available at: http://www.newenglandisa.org/funkhandoutorganicinorganicfertilizer.pdf.
[6] Hadiwijoyo, S. 2012. Perencanaan Pariwisata Perdesaan Berbasis Masyarakat (Sebuah Pendekatan Konsep). Graha Ilmu. Yogyakarta. (in Indonesian)
[7] Hampton, M.P., Jeyaecheya, J. 2015. Power Ownership and Tourism in Small Islands: Evvidence from Indonesia. Journal World Development, 70(C): 481-495.
[8] Hartatik, Wiwik, Husnain. Widowati, L. 2015. Peranan pupuk organic dalam peningkatan produktivitas tanah dan tanaman. Jurnal sumber daya lahan, 9(2): 107-120. (in Indonesian)
[9] Kruskal, J.B., Wish, M. 1977. Multidimensional Scaling. sage Publications. Beverly Hills.
[10] Lee, M.D. 2011. Determining the Dimensionality of Multidimensional Scaling Model for Cognitive Modeling. J. Math. Psichology, 45: 149-161.
[11] Lobo, R.E., et al. 1999. Agricultural Tourism: Agritourism benefits Agriculture in San Diego Country. The university of California – davis small farm centre website: http://www.sfc-ucdavis-edu/agritoursm/agritour SD.html.
[12] Nuzula, N., Rosyid, D. and Armono, H. 2017. Management Strategy of Coastal Ecotourism in Baluran National Park with Method Multidimensional Scaling. Coastal and Ocean Journal, 1(2): 83-90.
[13] Pitcher, T J. and Preikshot, D B. 2001. Rapfish: a rapid appraisal technique to evaluate the sustainable status of fisheries. Fisheries Research, 49 (3): 255-270.
[14] Soekanto, S. 2002. Teori Peranan. Bumi Aksara. Jakarta. (in Indonesian)
[15] Suyitman, S.H., Sutjahjo, C. Herison dan Biham. 2007. Status Keberlanjutan Wilayah Berbasis Peternakan Di Kabupaten Situbondo Untuk Pengembangan Kawaan Agropolitan. Jurnal Agro Ekonomi, 27(2): 165-191. (in Indonesian)
[16] Thamrin, S.H, Sutjahjo, C. Herison dan Biham. 2007. Analisis Keberlanjutan Wilayah Perbatasan Kalimantan Barat –Malaysia Untuk Pengembangan Kawasan Agropolitan: Studi Kasus Kecamatan Bengkayan Dekat Perbatasan Kabupaten Bengkayang. Jurnal Agro Ekonomi, 25 (2): 103-124. (in Indonesian)
[17] Tumbage, Stevin M.E. Tasik F. Tumengkol, Selvi M. 2017. Peran ganda ibu rumah tangga dalam meningkatkan kesejahteraan keluarga di Desa Allude Kecamatan Kolongan Kabupaten Talaud. E-Jurnal "Acta Diurna", VI(2). (in Indonesian)
[18] Ulfah, F., Setiawan, A., Rahmawati, A. 2017. Pembangunan Desa Berbasis Potensi Lokal Agrowisata di Dsa Bumiaji Kota Batu Jawa Timur. Indonesian Political review, 2(1): 46-64. (in Indonesian)
[19] Yustisia, K. 2016. Strategi Upaya Pengembangan Parwisata Berkelanjutan agrowisata berbasis Masyarakat Kampung Terpadu Juhut Provinsi Banten. Jurnal Ilmiah Widya, 3(3): 1-12. (in Indonesian)
[20] Zoto, S., Qirici, E., Polena, E. 2013. Agrotourism – A Sustainable Development for Rural Area of Korea. European Academic Research, 1(2): 209-223.
[21] http://e-book.dgip.go.id/indikasi-geografis/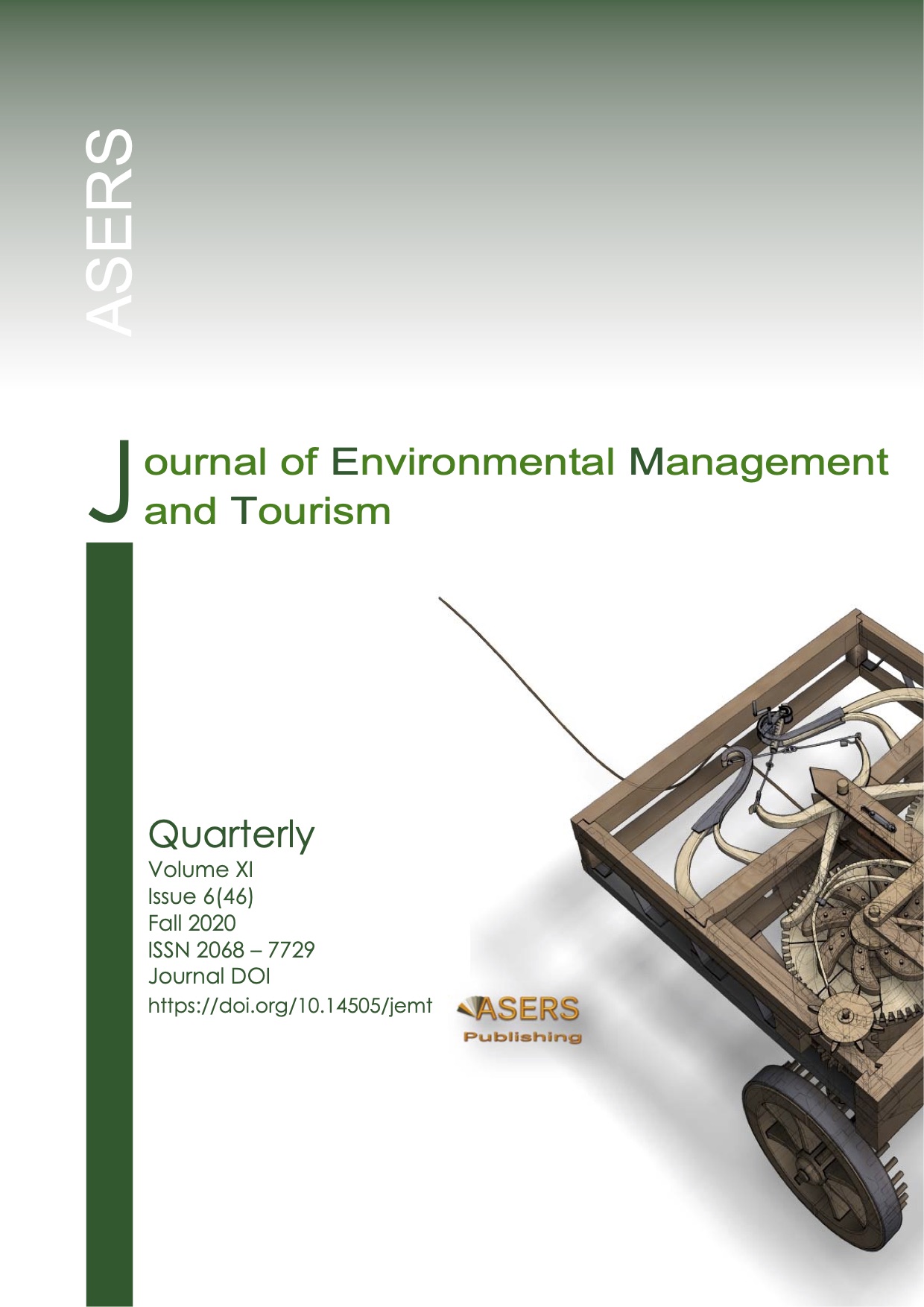 The Copyright Transfer Form to ASERS Publishing (The Publisher)
This form refers to the manuscript, which an author(s) was accepted for publication and was signed by all the authors.
The undersigned Author(s) of the above-mentioned Paper here transfer any and all copyright-rights in and to The Paper to The Publisher. The Author(s) warrants that The Paper is based on their original work and that the undersigned has the power and authority to make and execute this assignment. It is the author's responsibility to obtain written permission to quote material that has been previously published in any form. The Publisher recognizes the retained rights noted below and grants to the above authors and employers for whom the work performed royalty-free permission to reuse their materials below. Authors may reuse all or portions of the above Paper in other works, excepting the publication of the paper in the same form. Authors may reproduce or authorize others to reproduce the above Paper for the Author's personal use or for internal company use, provided that the source and The Publisher copyright notice are mentioned, that the copies are not used in any way that implies The Publisher endorsement of a product or service of an employer, and that the copies are not offered for sale as such. Authors are permitted to grant third party requests for reprinting, republishing or other types of reuse. The Authors may make limited distribution of all or portions of the above Paper prior to publication if they inform The Publisher of the nature and extent of such limited distribution prior there to. Authors retain all proprietary rights in any process, procedure, or article of manufacture described in The Paper. This agreement becomes null and void if and only if the above paper is not accepted and published by The Publisher, or is with drawn by the author(s) before acceptance by the Publisher.