Research of the Social Methods of a Project Team Formation and Its Complementarity. Example in Tourism Industry
Kairzhan MENDIGALIEV

Faculty of Economics Al-Farabi Kazakh National University, Kazakhstan

Alexey TSEKHOVOY

Faculty of Economics Al-Farabi Kazakh National University, Kazakhstan

Zhangul BASSHIEVA

Faculty of Economics Aktobe Regional State University named after K.Zhubanov, Kazakhstan

Nuradin KUDAIBERGENOV

Kazakh Ablai Khan University of International Relations and World Languages, Kazakhstan

Yelena TOKAREVA

Faculty of Economics Narxoz University, Kazakhstan
Abstract
In the conditions of the existing competition in the market of innovative products, the requirements for personnel entrusted with the development of a new product or other type of activity are increasing. The need to have effective workers is dictated by the necessity to be the first to present a new product in the market, accordingly, the team working on a specific task should work efficiently, without any loss of time. Eventually, this brings up the question of how can you form an effective team?
This article analyzes the concept and types of an effective team, the signs and characteristics of an effective work team, it pays attention to the managerial and organizational need for an effective team, and the stages of forming an effective team. Analysis of the concepts and methods of personnel management and their applicability to assess the performance of the project team will allow practitioners to more effectively form a project team taking into account interpersonal relations. The formulation of the task of forming a project team considering interpersonal relations of employees is shaped. To assess the optimality of the composition of the team a criterion characterizing the contribution of employees to group interaction is proposed. The methodological role of the principles of complementarity and its place in modern economics is analyzed.
References
[1] Adizes, I. K. 2016. Managing change. SpB. Peter. 340.
[2] Andrews, M.C. 2017. Group Cohesion as an Enhancement to the Justice–Affective Commitment Relationship. Group & Organization Management, 6(33): 736–755. DOI: 10.1177/1059601108326797.
[3] Baiden, B. K. 2011. The effect of integration on project delivery team effectiveness. International Journal of Project Management, 2(29): 129–136.
[4] Born, M. 1972. Einstein's theory of relativity. Мoscow. Mir. 369.
[5] Bushuyev, S.D., and Reinhard, W.F. 2014. IPMA Delta and IPMA Organisational Competence Baseline (OCB): New approaches in the field of project management maturity. International Journal of Managing Projects in Business, 2(7): 302 – 310.
[6] Caplinska, A., and Ohotina, A. 2019. Analysis of financial literacy tendencies with young people. Entrepreneurship and Sustainability Issues, 6(4): 1736-1749.
[7] Chanceler, P. A. 2016. Self-Managing Work Teams. An empirical study of Group Cohesiveness in ―Natural Work Groups. Small Group Research, 1(34): 101–120. DOI: 10.1177/1046496402239579.
[8] Fizpatrick, E. L. 2015. Forming effective workers teams with multifunctional skill requirements. Journal of Computers & Industrial Engineering, 3 (48): 593–608. DOI: 10.1016/j.cie.2004.12.014.
[9] Hoegl, M. 2016. Teamwork quality and the success of Innovative Projects: a theoretical concept and empirical evidence. Organization Science, 4(12): 435–449.
[10] Imangulova, Z.A., and Kolesnik, L.V. 2016. Algorithm of project team formation in accordance with staff interactions. Eastern European journal of technologies, 3(84): 201-206.
[11] Levin, S.V. 2011. Game theory approach to solving multi criterion tasks of function. Open information and computer integrated technologies, 8(50): 103–110.
[12] Markovskaya, I.M. 2017. Sociometric methods in psychology. Chelyabinsk: UrGU. 146.
[13] Maurer, I. 2017. How to build trust in inter-organizational projects: The impact of project staffing and project rewards on the formation of trust, knowledge acquisition and product innovation. International Journal of Project Management, 7 (28): 629–637.
[14] Sabadosh, L.U. 2013. Method of formation of multipoject teams. Data processing systems, 2 (109): 290–293.
[15] Startseva, N.V., and Artyomov A.V. 2014. Effective model of teamwork - the foundation of the system of motivation and stimulation. Vestnik MIEP, 4 (17): 85–97.
[16] Tseng, T. L. 2014. Novel approach to multifunctional project team formation. International Journal of Project Management, 2(22): 147–159.
[17] Weiss, J. W. 2016. Project Management Process in Early Stage e-Business: Strategies for Leading and Managing Teams. Proceedings of the 34th Annual Hawaii International Conference on System Sciences, DOI: 10.1109/hicss.2001.927158.
[18] Yaroshenko, F.A., and Bushuyev, S.D. 2012. Management of innovative projects and programs based on the P2M knowledge system. Summit-Book. 272.
[19] ***Data of the Committee on Statistics of the Republic of Kazakhstan for 2014-2018. Available at: www.stat.gov.kz.
[20] ***Encyclopedia of Chemistry. Available at: http://www.xumuk.ru/encyklopedia/2083.html
[21] ***Wikipedia, free encyclopedia. Available at: https://ru.wikipedia.org/wiki.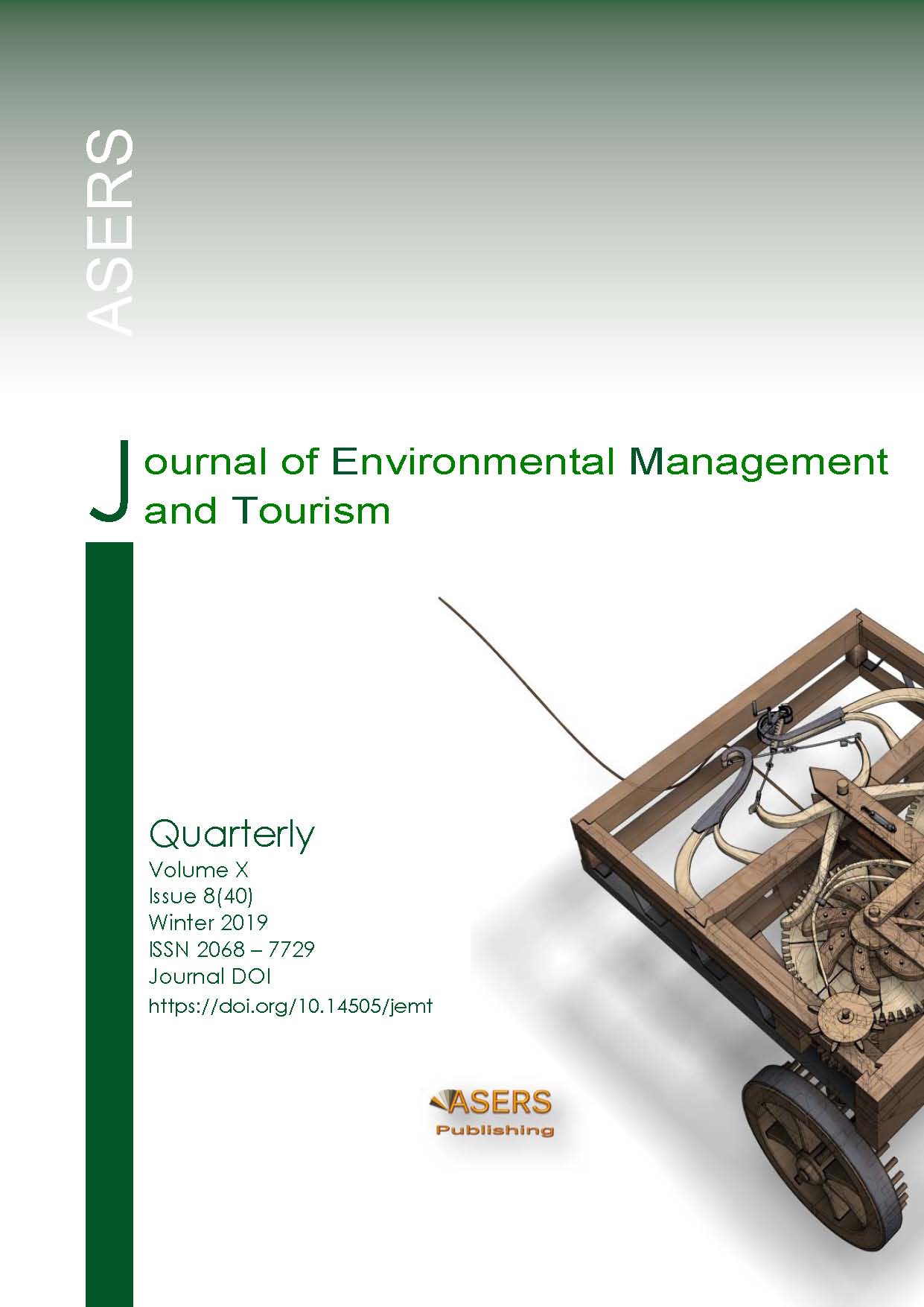 The Copyright Transfer Form to ASERS Publishing (The Publisher)
This form refers to the manuscript, which an author(s) was accepted for publication and was signed by all the authors.
The undersigned Author(s) of the above-mentioned Paper here transfer any and all copyright-rights in and to The Paper to The Publisher. The Author(s) warrants that The Paper is based on their original work and that the undersigned has the power and authority to make and execute this assignment. It is the author's responsibility to obtain written permission to quote material that has been previously published in any form. The Publisher recognizes the retained rights noted below and grants to the above authors and employers for whom the work performed royalty-free permission to reuse their materials below. Authors may reuse all or portions of the above Paper in other works, excepting the publication of the paper in the same form. Authors may reproduce or authorize others to reproduce the above Paper for the Author's personal use or for internal company use, provided that the source and The Publisher copyright notice are mentioned, that the copies are not used in any way that implies The Publisher endorsement of a product or service of an employer, and that the copies are not offered for sale as such. Authors are permitted to grant third party requests for reprinting, republishing or other types of reuse. The Authors may make limited distribution of all or portions of the above Paper prior to publication if they inform The Publisher of the nature and extent of such limited distribution prior there to. Authors retain all proprietary rights in any process, procedure, or article of manufacture described in The Paper. This agreement becomes null and void if and only if the above paper is not accepted and published by The Publisher, or is with drawn by the author(s) before acceptance by the Publisher.