Halal Tourism Destination Development Model
Meizar RUSLI

Tourism Faculty, Universitas Pancasila, Indonesia

Riza FIRMANSYAH

Tourism Faculty, Universitas Pancasila, Indonesia

Yustisia Pasfatima MBULU

Tourism Faculty, Universitas Pancasila, Indonesia
Abstract
The development of halal tourism needs an advancement, considering its vast market potential in Indonesia in the midst of readiness issues. The purpose of this study was to analyze the psychological orientation: perceptions, motivations, and preferences of stakeholders in developing halal tourism destinations. In addition, to formulate a development model for halal tourism destinations in Indonesia. The population in this study comprised of tourists; tourism business owners; as well as the officials taking charge in halal tourist destinations, and halal tourism products and brands. Data collection of existing conditions was conducted in regard to halal tourism product offerings. Afterward, the assessment of various potential halal tourism resources in Indonesia was carried out through a scoring system. The results of this study showed that the gradual development of halal tourism destinations has main priority in the development of halal food & beverages at the level of 0.49; the availability of places of worship at the level of 0.34; the availability of recreational facilities for different gender at the level of 0.090; and the atmosphere of Islam at the level of 0.068. The right tourism development model begins with the classification of tourism with an Islamic approach, namely: Level 1 - Conventional Tourism, Level 2 - Muslim Friendly Tourism, Level 3 - Muslim Religious Tourism and Level 4 - Halal Tourism. The optimization model developed in this study is expected to be beneficial for governments, practitioners, and academicians in designing halal tourism development policies, as well as other institutions that have particular interest to halal tourism expansion in Indonesia.
References
[1] Achmad. 2008. Simulation and Modeling Techniques. UGM Press.
[2] Al-Qaradawi, Y. 2013. The lawful and the prohibited in Islam.Shoruuk International.
[3] Andriani, D. et al. 2015. Kajian Pengembangan Wisata Syariah (Sharia Tourism Development Study). Assistant Deputy of Research and Development on Tourism Policy of the Indonesian Ministry of Tourism.
[4] Anwar, Rosmawaty.2011. Pengembangan Dan Keberlanjutan Wisata Bahari Di Wilayah Pesisir Dan Pulau-Pulau Kecil Kota Makassar (Development and Sustainability of Marine Tourism in Coastal Areas and Small Islands of Makassar City). PhD diss., Postgraduate School of Bogor Agricultural University.
[5] Battour M, Ismail MN.2016. Halal tourism: Concepts, practises, challenges and future. Journal of Tourism Management Perspectives,19(B):150-154. DOI: https://doi.org/10.1016/j.tmp.2015.12.008
[6] Carboni, M., Perelli, C., and Sistu, G. 2014. Is Islamic tourism a viable option for Tunisian tourism? Insights from Djerba. Tourism Management Perspectives, 11(0): 1–9. DOI: http://dx.doi.org/10.1016/j.tmp.2014.02.002
[7] Cooper, C. et al. 2005.Tourism : Principles and Practice. Pearson education. Harlow.
[8] GMTI.2018. Global Muslim Travel Index 2018. Available at: https://www.halalmedia.jp/wp-content/uploads/2018/04/GMITI-Report-2018.pdf
[9] Goeldner CR dan Ritchie JRB. 2012. Tourism: Principles, Practices, Philosophies. Twelfth Edition.John Wiley & Sons, inc.
[10] Gough J, Harper KA, Hill SD, Selden HM.2009.Encyclopedia of Management. Sixth Edition.Cengage Learning.
[11] Hazmana, A. A.2017. Implementation of Halal Tourism Standardization in Tourism Development In NTB. International Journal of Humanities, Religion and Social Science, 3(2):40-51.
[12] Jaelani, A. 2017. Halal tourism industry in Indonesia: Potential and prospects. Available at: https://mpra.ub.uni-muenchen.de/76237/1/MPRA_paper_76237.pdf
[13] Jafari, J., and Scott, N. 2014. Muslim world and its tourisms. Annals of Tourism Research, 44(0): 1–19. DOI: http://dx.doi.org/10.1016/j.annals.2013.08.011
[14] Mudofir, S., Diharto, Muafi and Badawi. 2018. The Development of Halal Ecotourism Destination. Context of Business Collaboration and Mutual Trust. Journal of Environmental Management and Tourism, (Volume IX, Spring), 2(26): 325-333. DOI: https://doi.org/10.14505//jemt.9.2(26).14
[15] Nisha, Nabila and Iqbal, M.. 2017. Halal Ecosystem: Prospect for Growth in Bangladesh. International Journal of Business and Society, 18 (S1): 205-222
[16] Nisthar, S. and Mazahir, SMM. 2018. An Analysis of Opportunities of Halal Tourism Industrial Sector in Sri Lanka: A Study of Religious Perspectives. SCIREA Journal of Agriculture. http://www.scirea.org/journal/AgricultureJanuary
[17] Rana, S. 2017. Branding Islamic Heritage to Promote Tourism in Bangladesh. IOSR Journal of Business and Management (IOSR-JBM), 19(7): 36-40. DOI: 10.9790/487X-1907033640
[18] Shihab, MQ. 1996. Wawaasan Al-Quran. Mizan Pustaka.
[19] Suid, I. S., Nor NAM and Omar H. 2017. A Review on Islamic Tourism and the Practical of Islamic Attributes of Destination in Tourism Business. International Journal of Academic Research in Business and Social Sciences, 7(12): 255-269. DOI: http://dx.doi.org/10.6007/IJARBSS/v7-i12/3609
[20] Widagdyo, KG.2015. Analisis Pasar Pariwisata Halal Indonesia. Journal of Tauhidinomics, 1(1): 73-80.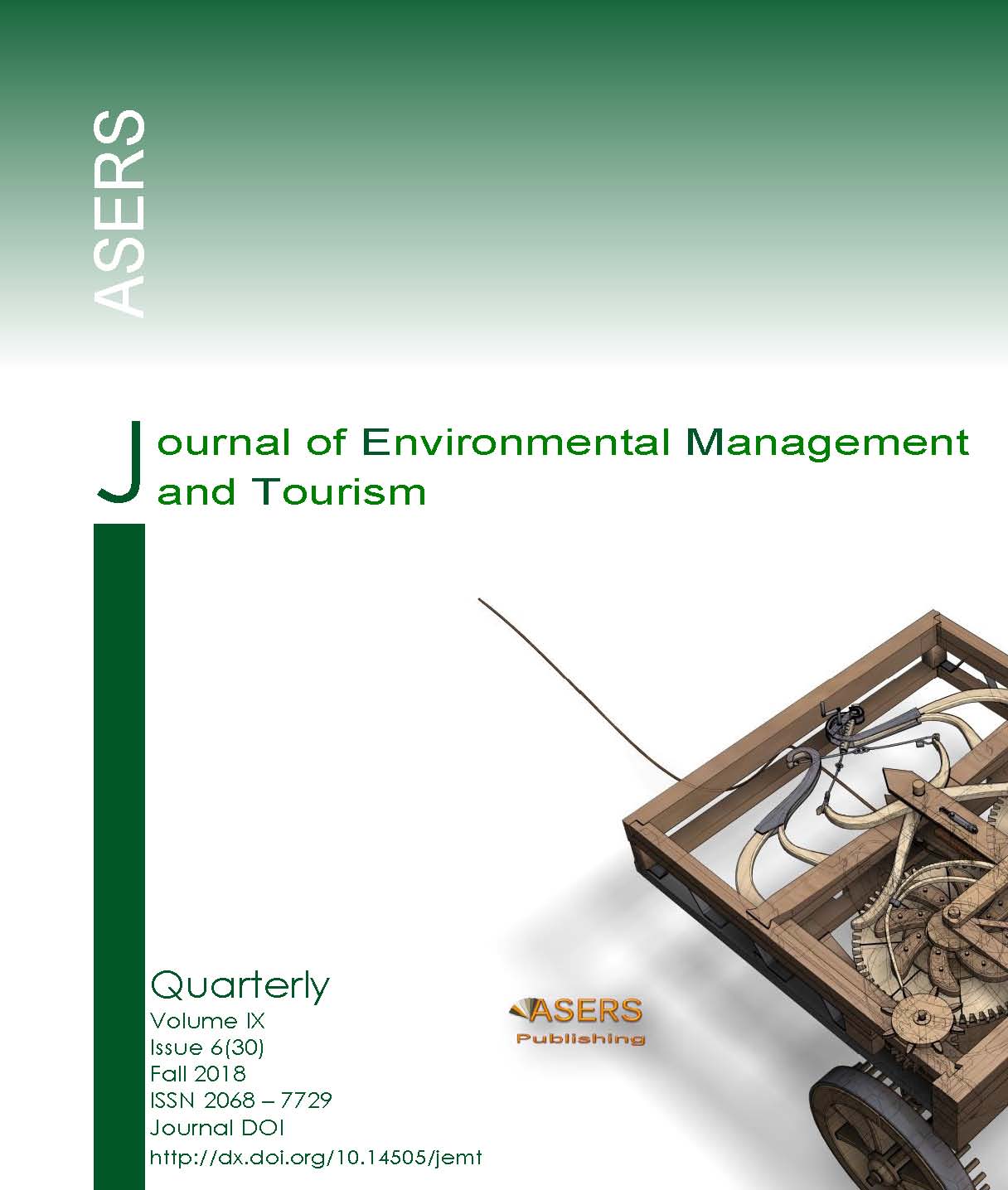 The Copyright Transfer Form to ASERS Publishing (The Publisher)
This form refers to the manuscript, which an author(s) was accepted for publication and was signed by all the authors.
The undersigned Author(s) of the above-mentioned Paper here transfer any and all copyright-rights in and to The Paper to The Publisher. The Author(s) warrants that The Paper is based on their original work and that the undersigned has the power and authority to make and execute this assignment. It is the author's responsibility to obtain written permission to quote material that has been previously published in any form. The Publisher recognizes the retained rights noted below and grants to the above authors and employers for whom the work performed royalty-free permission to reuse their materials below. Authors may reuse all or portions of the above Paper in other works, excepting the publication of the paper in the same form. Authors may reproduce or authorize others to reproduce the above Paper for the Author's personal use or for internal company use, provided that the source and The Publisher copyright notice are mentioned, that the copies are not used in any way that implies The Publisher endorsement of a product or service of an employer, and that the copies are not offered for sale as such. Authors are permitted to grant third party requests for reprinting, republishing or other types of reuse. The Authors may make limited distribution of all or portions of the above Paper prior to publication if they inform The Publisher of the nature and extent of such limited distribution prior there to. Authors retain all proprietary rights in any process, procedure, or article of manufacture described in The Paper. This agreement becomes null and void if and only if the above paper is not accepted and published by The Publisher, or is with drawn by the author(s) before acceptance by the Publisher.