The Effects of Service Quality, Competitive Prices and Product Quality on Customer Satisfaction
FEBRYANTO FEBRYANTO

Universitas Pelita Harapan, Indonesia

Innocentius BERNARTO

Universitas Pelita Harapan, Indonesia
Abstract
As time goes by, restaurant businesses increase significantly in such a way that they encourage businessmen to be aware of improving the competitive advantages to compete tightly. The purpose of this study is to determine whether service quality, competitive prices, and product quality have positive and significant influences on customer satisfaction in the KYF Restaurant, Tangerang, Indonesia. In this study, the data were collected by using the questionnaires. The method used in this study was the survey method. The population in this study refered to the customers of the KYF Restaurant. The samples in this study consisted of 100 respondents and convenience sampling was chosen. The statistical analysis that was used in this study was the PLS-SEM (Partial Least Square-Structural Equation Modeling) with the assistance of the SmartPLS 3.2.6 software. The research results have shown that service quality, prices, and product quality indicate positive and significant influences on customer satisfaction in the KYF Restaurant.
References
[1] Adi, A. F. R., and Yoestini. 2012. Analisis pengaruh harga, kualitas produk, dan kualitas layanan terhadap kepuasan pelanggan (Studi kasus pada Waroeng Spesial Sambal Cabang Lampersari Semarang). Diponegoro Business Review, 1(1): 1-9.
[2] Aftab, J., Sarwar, H., Sultan, Q., and Qadeer, M. 2016. Importance of service quality in customer satisfaction (A study on fast food restaurants). Entrepreneurship and Innovation Management Journal, 4(4): 161-171.
[3] Almohaimmeed, B. M. A. 2017. Restaurant quality and customer satisfaction. International Review of Management and Marketing, 7(3): 42-49.
[4] Bailia, J.F.T., Soegoto, A.S., and Loindong, S.S.R. 2014. Pengaruh kualitas produk, harga dan lokasi terhadap kepuasan konsumen pada Warung Makan Lamongan di kota Manado. Jurnal EMBA, 2(3): 1768-1780.
[5] Culiberg, B., and Supriyanti. 2014. Pengaruh kualitas pelayanan dan harga terhadap kepuasan pelanggan Expedisi di Surabaya. Jurnal Ilmu & Riset Manajemen, 3(3): 1-15.
[6] Gulla, R., Oroh, S.G., and Roring, F. 2015. Analisis harga, promosi, dan kualitas pelayanan terhadap kepuasan konsumen pada Hotel Manado Grace Inn. Jurnal EMBA, 3(1): 1313-1322.
[7] Haghighi, M., Dorosti, A., Rahnama, A., and Hoseinpour, A. 2012. Evaluation of factors affecting customer loyalty in the restaurant industry. African Journal of Business Management, 6(14). doi:10.5897/ajbm11.2765
[8] Hair, J.F., Hult, G.T.M., Ringle, C.M., and Sarstedt, M. 2014. A primer on partial least squares structural equation modeling (PLS-SEM). Los Angeles: SAGE.
[9] Kotler, P. and Keller, K.L. 2012. Marketing management. Boston: Pearson.
[10] Kotler, P., and Armstrong, G. 2008. Principles of marketing. Los Angeles: Prentice Hall.
[11] Mariana. 2015. Pengaruh kualitas produk dan harga terhadap keputusan pembelian produk pada industri UKM Amplang UD. Sinar Rejeki di Samarinda. eJournal Ilmu Administrasi Bisnis, 3(2): 388-402.
[12] Priscilia, D.R. 2013. Kualitas produk, harga dan kualitas layanan pengaruhnya terhadap kepuasan konsumen pengguna mobil Nissan March pada PT. Wahana Wirawan Manado. Jurnal EMBA, 1(4): 718-728.
[13] Putro, S.W., Semuel, H, Ritzky, K.M., & Brahmana. 2014. Pengaruh kualitas layanan dan kualitas produk terhadap kepuasan pelanggan dan loyalitas konsumen restoran Happy Garden Surabaya. Jurnal Manajemen Pemasaran, 2(1): 1-9.
[14] Qin, H., and Prybutok, R.V. 2009. Service quality, customer satisfaction and purchase intention in Fast Food Restaurant. International Journal of Quality and Service Science, 1(1): 78-95.
[15] Shariff, N. F. B. A., Omar, M.B., Sulong, S. N. B., Majid, H. A. B. M, A., Ibrahim, H. B. M., Jaafar, Z. B., and Ideris, M. S. K. B. 2015. The influence of service quality and food quality towards customer fulfillment and rvisit intention. Canadian Social Science, 11(8): 110-116.
[16] Shih, S.P.S, Yu, S., and Tseng, H.C. 2015. The Study of Consumers' Buying Behavior and Consumer Satisfaction in Beverages Industry in Tainan, Taiwan. Journal of Economics, Business and Management, 3(3): 391-394.
[17] Sujipinjo, K., and Chaipoopirutama, S. 2014. A Study of relationship between customer perceived value, perceived price, affect, interaction orientation customer satisfaction towards Thai Suki Restaurant. Phuket, Thailand, International Conference in Business, Law and Coporate Social Responsibility.
[18] Syabilillah, B.F., and Satrio, B. 2013. Pengaruh kualitas pelayanan terhadap kepuasan konsumen perusahaan daerah air minum Kabupaten Lamongan. Jurnal Ilmu & Riset Manajemen, 2(5): 1-16
[19] Wijetunge, W.A.D.s. 2016. Service quality, competitive Advantage and Business Performance in service providing SMEs in Sri Lanka. International Journal of Scientific and Research Publications, 6(7): 720-728.
[20] Yeboah, J. and Ewur, G. D. 2014. Quality customer service as a competitive advantage in the telecomunication industry in the western region of Ghana. Journal of Education and Practice, 5(5): 20-30.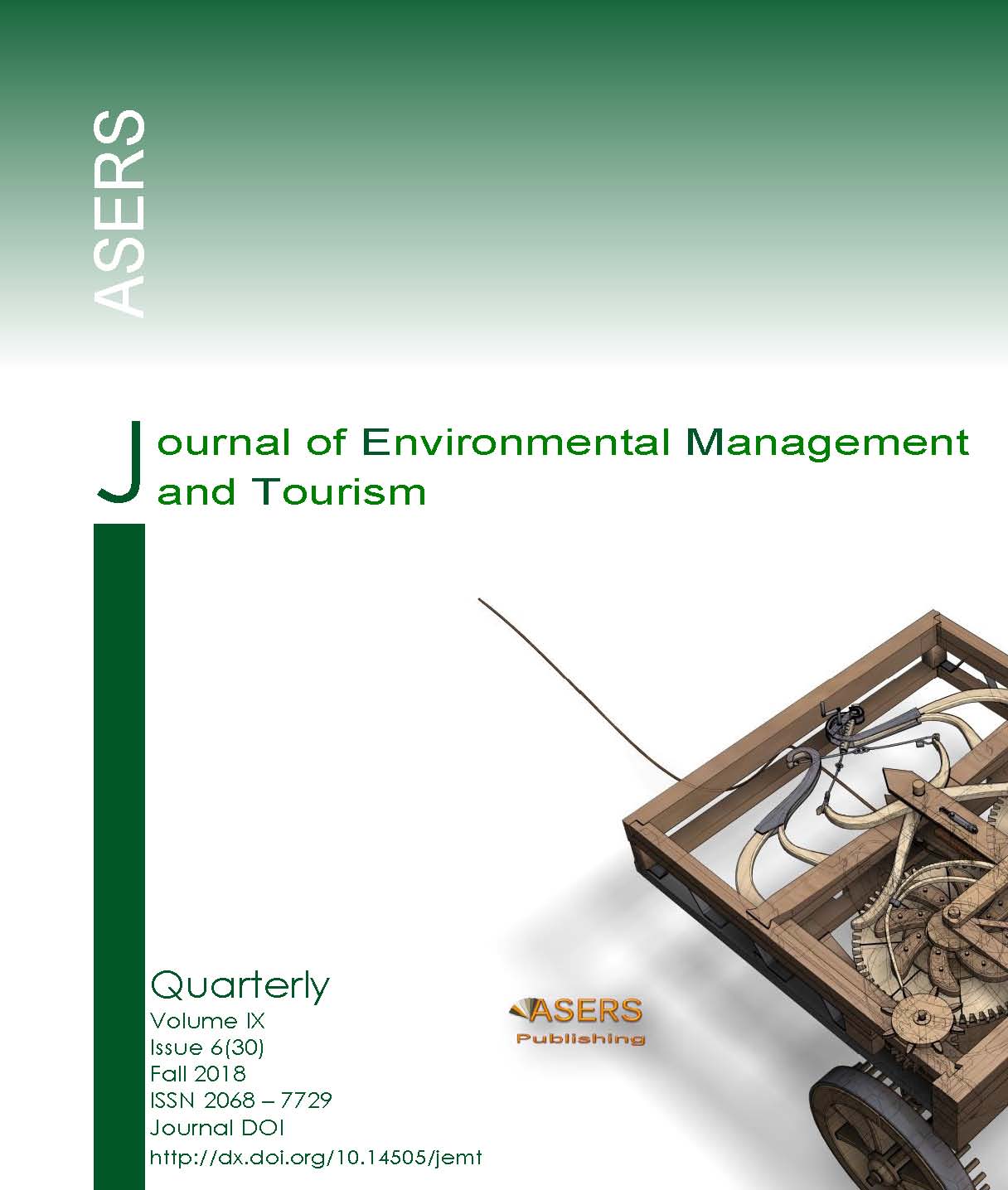 The Copyright Transfer Form to ASERS Publishing (The Publisher)
This form refers to the manuscript, which an author(s) was accepted for publication and was signed by all the authors.
The undersigned Author(s) of the above-mentioned Paper here transfer any and all copyright-rights in and to The Paper to The Publisher. The Author(s) warrants that The Paper is based on their original work and that the undersigned has the power and authority to make and execute this assignment. It is the author's responsibility to obtain written permission to quote material that has been previously published in any form. The Publisher recognizes the retained rights noted below and grants to the above authors and employers for whom the work performed royalty-free permission to reuse their materials below. Authors may reuse all or portions of the above Paper in other works, excepting the publication of the paper in the same form. Authors may reproduce or authorize others to reproduce the above Paper for the Author's personal use or for internal company use, provided that the source and The Publisher copyright notice are mentioned, that the copies are not used in any way that implies The Publisher endorsement of a product or service of an employer, and that the copies are not offered for sale as such. Authors are permitted to grant third party requests for reprinting, republishing or other types of reuse. The Authors may make limited distribution of all or portions of the above Paper prior to publication if they inform The Publisher of the nature and extent of such limited distribution prior there to. Authors retain all proprietary rights in any process, procedure, or article of manufacture described in The Paper. This agreement becomes null and void if and only if the above paper is not accepted and published by The Publisher, or is with drawn by the author(s) before acceptance by the Publisher.