Iron-containing Water of the Yamal-Nenets Autonomous District
Vladimir A. BESHENTSEV

Department of Geology of Oil and Gas Fields Tyumen Industrial University, Russian Federation

Rimma N. ABDRASHITOVA

Department of Geology of Oil and Gas Fields Tyumen Industrial University, Russian Federation

Lyubov A. KOVYATKINA

Department of Geology of Oil and Gas Fields Tyumen Industrial University, Russian Federation

Yuliya I. SALNIKOVA

The West-Siberian Institute of Oil and Gas Geology Tyumen Industrial University, Russian Federation

Irina G. SABANINA

The West-Siberian Institute of Oil and Gas Geology Tyumen Industrial University, Russian Federation

Nikolay K. LAZUTIN

Department of Geology of Oil and Gas Fields Tyumen Industrial University, Russian Federation
Abstract
Factors of groundwater formation in the Yamal-Nenets Autonomous District predetermined its specific composition, characterized by low (ultra-fresh) mineralization, rarely exceeding 100 mg/dm3, reduced concentrations of the main macrocomponents and high concentrations of iron and manganese. Almost everywhere in the region under consideration, iron content exceeds the MAC by sanitary rules and rates 2.1.4.1074-01 "Drinking water", sometimes reaching tens of mg/dm3. On average, its values lie in the range from 1.4 to 6.5 mg/dm3 (at a rate of 0.3 mg/dm3). The presence of marshes and an increased content of organic substances in the aquifers of the Quaternary and Cretaceous-Paleogene deposits of the basin in the ice-humid and humid macrozones contribute to the creation of a primarily acidic reducing environment favorable for the migration of iron, manganese and other elements. The purpose of this study was to construct a mathematical model describing the dependence of the distribution of iron forms in the groundwater of the region on the pH which falls into the interval 5.5 - 7.5. These calculations eventually allowed us to recommend the most effective water treatment measures.
References
[1] Beshentsev, V.A. 2016. Geochemistry of fresh groundwater of the Yamal-Nenetsk oil and gas producing region. Mining news 4: 94-128.
[2] Beshentsev, V.A., Semenova, T.V., and Trofimova, N.S. 2017. Hydrogeochemistry of fresh groundwater in the northern part of the West Siberian megabasin (within the Yamal-Nenets oil and gas producing region). Tyumen: IUT.
[3] Beshentsev, V.A., and Semenova, Т.V. 2015. Groundwater of the North of Western Siberia (Within the Yamal-Nenets oil and gas producing region). Tyumen: Tyumen State Oil and Gas University.
[4] Davison, W. 1993. Iron and manganese in lakes. Earth Science Reviews 34: 119-163.
[5] Frog, B.N., and Levchenko, A.P. 1996. Water treatment. Moscow: Moscow State University.
[6] Iron in Drinking Water. A Pacific Northwest Extension Publication University of Idaho, Oregon State University and Washington State University in cooperation with University of Alaska, Fairbanks. Available at: http://www.cals.uidaho.edu/edComm/pdf/pnw/pnw589.pdf
[7] Krainov, S.R., and Shvets, V.М. 1987. Geochemistry of groundwater for utility and drinking purposes. Nedra: Moscow.
[8] Kraynov, S.R. et al. 1982. Geochemical types of iron-containing groundwater with a neutral reaction. Journal of Hydrogeochemistry 3: 400 - 419.
[9] Matusevich, V.M., Rylkov, A.V., and Ushalinsky, I.N. 2005. Geofluid systems and issues on petroleum potential of the West Siberian megabasin. Tuymen: Tuymen State Oil and Gas University.
[10] Molot, L.A. and Dillon, P.J. 2003. Variation in iron, aluminum and dissolved organic carbon mass transfer coefficients in lakes. Water Research, 37: 1759-1768.
[11] Shaked, Y., Erel, Y. and Sukenik, A. 2004. The biogeo-chemical cycle of iron and associated elements in Lake Kin-neret. Geochimica et Cosmochimica Acta, 68: 1439-1451.
[12] Shvets, V.M., and Krainov, S.R. 2014. Regional hydrogeochemical provinces of rated components of fresh drinking groundwater. Proceedings of Higher Educational Institutions. Geology and Exploration, 5: 33-37.
[13] Solutions to iron problems. American Well Owner. https://agwt.org/content/iron-problems.
[14] Vipin, K. et al. 2017. Studies on high iron content in water resources of Moradabad district (UP). India//Water Science, 31 (1): 44-51.
[15] Wei, X., and Guihua, L. 2011. Iron biogeochemistry and its environmental impacts in freshwater lakes. Fresenius Environmental Bulletin 20 (6): 1339 – 1345.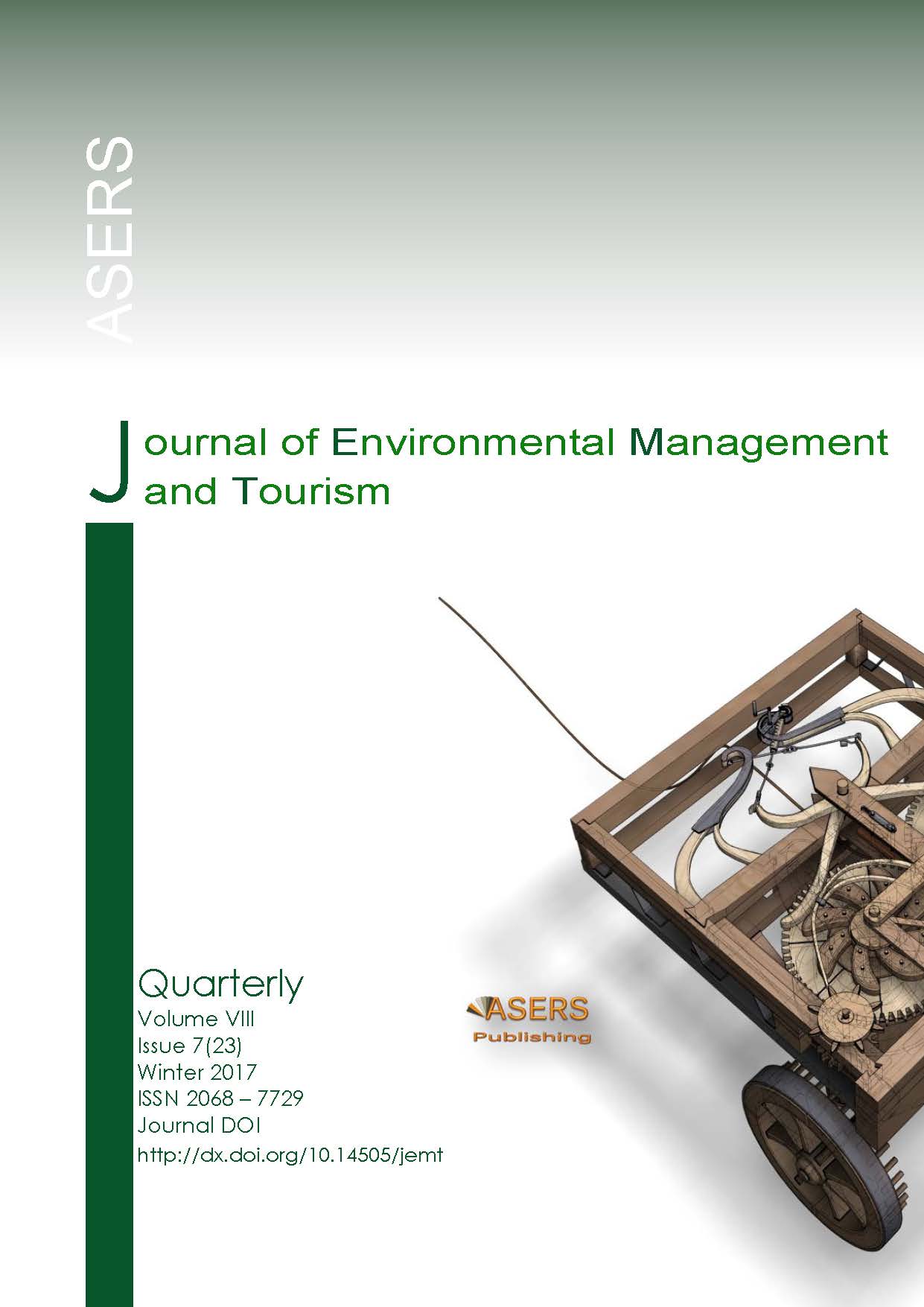 The Copyright Transfer Form to ASERS Publishing (The Publisher)
This form refers to the manuscript, which an author(s) was accepted for publication and was signed by all the authors.
The undersigned Author(s) of the above-mentioned Paper here transfer any and all copyright-rights in and to The Paper to The Publisher. The Author(s) warrants that The Paper is based on their original work and that the undersigned has the power and authority to make and execute this assignment. It is the author's responsibility to obtain written permission to quote material that has been previously published in any form. The Publisher recognizes the retained rights noted below and grants to the above authors and employers for whom the work performed royalty-free permission to reuse their materials below. Authors may reuse all or portions of the above Paper in other works, excepting the publication of the paper in the same form. Authors may reproduce or authorize others to reproduce the above Paper for the Author's personal use or for internal company use, provided that the source and The Publisher copyright notice are mentioned, that the copies are not used in any way that implies The Publisher endorsement of a product or service of an employer, and that the copies are not offered for sale as such. Authors are permitted to grant third party requests for reprinting, republishing or other types of reuse. The Authors may make limited distribution of all or portions of the above Paper prior to publication if they inform The Publisher of the nature and extent of such limited distribution prior there to. Authors retain all proprietary rights in any process, procedure, or article of manufacture described in The Paper. This agreement becomes null and void if and only if the above paper is not accepted and published by The Publisher, or is with drawn by the author(s) before acceptance by the Publisher.