The Study on Socio-Economic Impacts of Tourism in the Golden Triangle of Odisha
Rojalin MOHANTY

Faculty of Hospitality and Tourism Management, Siksha O Anusandhan Deemed to be University, Odisha, India

Ansuman SAMAL

Faculty of Hospitality and Tourism Management, Siksha O Anusandhan Deemed to be University, Odisha, India
Abstract
The Puri-Konark-Bhubaneswar "Golden Triangle" is not only Odisha's main draw but also has enormous potential as a tourist destination. Odisha, on India's eastern coast, is an auspicious Indian state with numerous opportunities and a wealth of sights to see. The state has many natural and cultural resources, such as its beaches, arts and crafts, temples and monuments, lakes, forests, and wildlife. Millions of worshippers from all over the world visit the temple of Lord Jagannath in Puribecause it is considered one of the holiest of holy dhams in India, alongside the Sun Temple at Konark, the sole World Heritage Monument in all of India. Bhubaneswar, the state capital, is home to a wide variety of well-known tourist attractions, such as the Lingaraj temple, the Rajarani temple "widely regarded as the crowning achievement of Kalingan architecture", the Jain caves at Khandagiri and Udaygiri, the white tiger breeding grounds at Nandankanan, the site of the Kalingan war at Dhauligiri, and many others besides. Odisha has a lot of potential as a tourist destination, and there are many exciting things to see and do there, but the state has not seen a significant uptick in visitor numbers to match its product. This study mostly focused on a popular travel destination for the "Golden Triangle". Many people travel to Puri each year to pay their respects to Lord Jagannath because it is considered to be one of the four Dhams. The group travels to Puri, the Sun Temple at Konark, and the Shiva Temple in Bhubaneswar. Since so many people flock to Odisha, the area around Bhubaneswar, Puri, and Konarkhas become known as the "Golden Triangle".
References
[1] Davies, L. Ramchandani, G. and Coleman, R. 2010. Measuring attendance: issues and implications for estimating the impact of free-to-view sports events. International Journal of Sports Marketing and Sponsorship,12(1): 11-23.
[2] Durgamohan, M. 2015. The cultural and economic significance of the Hampi festival. Worldwide Hospitality and Tourism Themes, 7(4): 377-392.
[3] Dwyer, L., Forsyth, P., and Spurr, R. 2005. Estimating the impacts of special events on an economy. Journal of Travel Research, 43(4): 351-359. DOI: https://doi.org/10.1177/0047287505274
[4] Ferdinand, N. and Williams, N. 2013. International festivals as experience production systems. Tourism Management, 34: 202–210. DOI: https://doi.org/10.1016/j.tourman.2012.05.001
[5] Gaur, S. S., and Chapnerkar, M. 2015. Indian festivals: the contribution they make to cultural and economic wellbeing. Worldwide Hospitality and Tourism Themes, 7(4): 367-376, DOI: https://doi.org/10.1108/WHATT-03-2015-0017
[6] Getz, D. 1993. Corporate culture in not-for-profit festival organizations. Festival Management and Event Tourism,1(1): 11-17.
[7] Getz, D. and Page, S.J. 2016. Progress and prospects for event tourism research. Tourism Management, 52(4): 593-631.
[8] Richards, G. and King, B. 2022 The experience of cultural festivals: evidence from Hong Kong. Journal of Policy Research in Tourism, Leisure and Events, 14(3): 296-309. DOI:https://doi.org/10.1080/19407963.2022.2033249
[9] Gursoy D, Sharma B, and Carter, J. 2007. Structural modelling of resident perceptions of tourism and associated development on the sunshine co Sunshine Coast, Australia. Tourism Management, 28: 409-422.
[10] Jauhari, V. and Munjal, S. 2015. Fairs and festivals in India: the cultural and economic potential. Worldwide Hospitality and Tourism Themes, 7(4): 324-330. DOI: https://doi.org/10.1108/WHATT-03-2015-0012
[11] Molina-Go´mez, J, Mercade´-Mele´, P, Almeida-Garcı´a, F. and Ruiz-Berro´n, R. 2021. New perspectives on satisfaction and loyalty in festival tourism: The function of tangible and intangible attributes. PLoS ONE, 16(2): 1-17 e0246562. DOI: https://doi.org/10.1371/journal.pone.0246562
[12] Muresan, I. C., et al. 2016. Local residents' attitude toward Sustainable rural tourism development. Sustainability, 8(1): 100. DOI: https://doi.org/10.3390/su8010100
[13] Nagy, A. and Nagy, H. 2013. The importance of festival tourism in the economic development of Hungary. Visegrad Journal on Bioeconomy and Sustainable Development, 2(2): 57-59. DOI:https://doi.org/10.2478/vjbsd-2013-0011
[14] Nurse, K. 2001. Festival tourism in the Caribbean: An economic impact assessment, Inter-American Development Bank, Washington D.C., USA, 8-15.
[15] Sharpley, R. 2002. Rural tourism and the challenge of tourism diversification: The case of Cyprus. Tourism Management, 23: 233–244, DOI: https://doi.org/10.1016/S0261-5177(01)00078-4
[16] Shipman, A. and Vogel, A. 2022. Streaming the festival: what is lost when cultural events go online. Review of Social Economy, (August-September): 1-21. DOI: https://doi.org/10.1080/00346764.2022.2099006
[17] Small, K. 2007. Social dimensions of Community Festivals: an application of factor analysis in the development of the social impact perception (SIP) scale. Event Management, 11: 45-55.
[18] Steinbrink, M., Haferburg, C. and Ley, A. 2011. Festivalisation and urban renewal in the Global South: Socio-spatial consequences of the 2010 FIFA World Cup. South African Geographical Journal, 93(1): 15-28. DOI:https://doi.org/10.1080/03736245.2011.567827
[19] Thao, D.T. and Dong, N.H. 2023. Festival Tourism and Socioeconomic Development Case of Culture Traditional Festival of Dong Hoi City—Vietnam, Contemporary Economic Issues in Asian Countries: Proceeding of CEIAC 2022, Volume 1, 641-655, DOI: https://doi.org/10.1007/978-981-19-9669-6_38
[20] Therez B, Walker 2019. Sustainable tourism and the role of festivals in the Caribbean – case of the St. Lucia Jazz (and Arts) Festival. Tourism Recreation Research, 44(2): 258-268. DOI:https://doi.org/10.1080/02508281.2019.1602314
[21] Tichaawa, T. M. 2016. The geography of festival and tourism development: the case of Cameroon. Proceedings of the Centenary Conference of the Society of South African Geographers, 219-225.
[22] Wu, M. Y. and Pearce, P. L. 2013. Host tourism aspirations as a point of departure for the sustainable livelihoods approach. Journal of Sustainable Tourism, 22(3): 440–460.
[23] Yadukrishna, P. R. 2020. Pandemic Lockdown in Kerala: Vishu and ThrissurPooram Festivals. International Journal of Religious Tourism and Pilgrimage, 8(7). DOI: https://doi.org/10.21427/q8e3-k090
[24] Zargar, P. and Farmanesh, P. 2021. Satisfaction and Loyalty in Local Food Festival: Do Switching Barriers Matter? SAGE Open, 11(4): 1-10. DOI: https://doi.org/10.1177/21582440211050382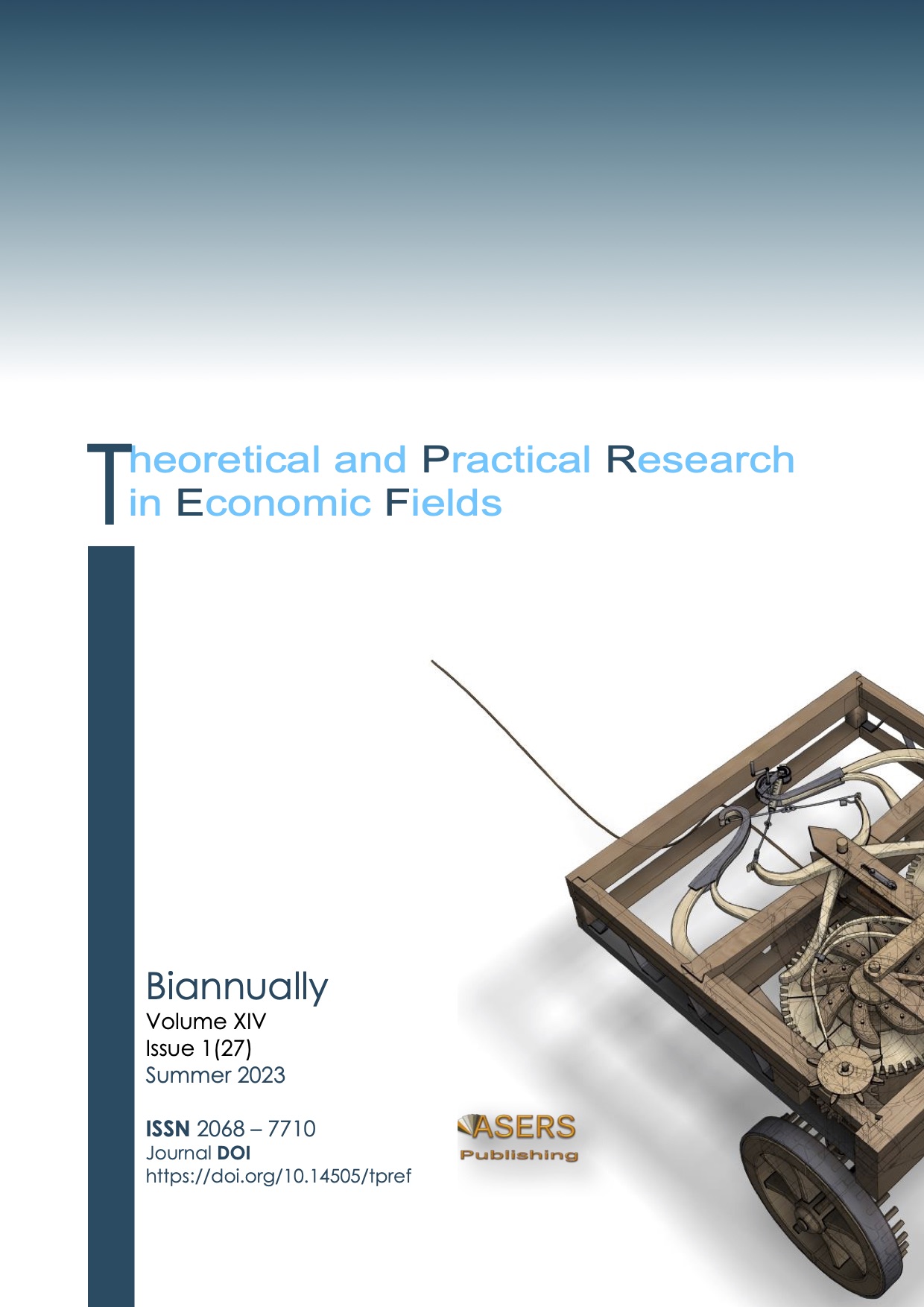 Non-Exclusive License under Attribution 4.0 International Public License (CC BY 4.0):
This 'Article' is distributed under the terms of the license CC-BY 4.0., which lets others distribute, remix, adapt, and build upon this article, even commercially, as long as they credit this article for the original creation. ASERS Publishing will be acknowledged as the first publisher of the Article and a link to the appropriate bibliographic citation (authors, article title, volume issue, page numbers, DOI, and the link to the Published Article on ASERS Publishing' Platform) must be maintained.