INFORMAL SECTOR AND INSTITUTIONS
Muhammed Yusuf ÖZER

Kadikoy Anatolian High School, Turkey
Abstract
In this paper, I investigate the relationship between informal sector size and various institutional quality variables: government stability, external conflict, internal conflict, corruption control, military influence over politics, religious tensions, ethnic tensions, law-and-order, democratic quality, and bureaucratic accountability. To this end, I use annual cross-country panel data covering 130 countries from 1990 to 2018. Having conducted a correlation analysis, the size of informal economy and institutional quality indicators are inversely linked. The most crucial institutional quality determinants are law-and-order (-0.53), bureaucratic quality (-0.51), military in politics (-0.45), corruption control (-0.42), and internal conflict (-0.35).
References
[1] Elgin, C. 2021. Informal Economy: Measures, Causes, and Consequences. New York: Routledge.
[2] International Labour Organization, Informal Economy, Available at: https://www.ilo.org/global/topics/dw4sd/themes/informal-economy/lang--en/index.htm
[3] Jahan, I., Pavlik, J. B., and Williams, R.B. 2020. Is the devil in the shadow? The effect of institutional quality on income. Review of Development Economics, 24: 1463 – 1483. DOI:https://doi.org/10.1111/rode.12691.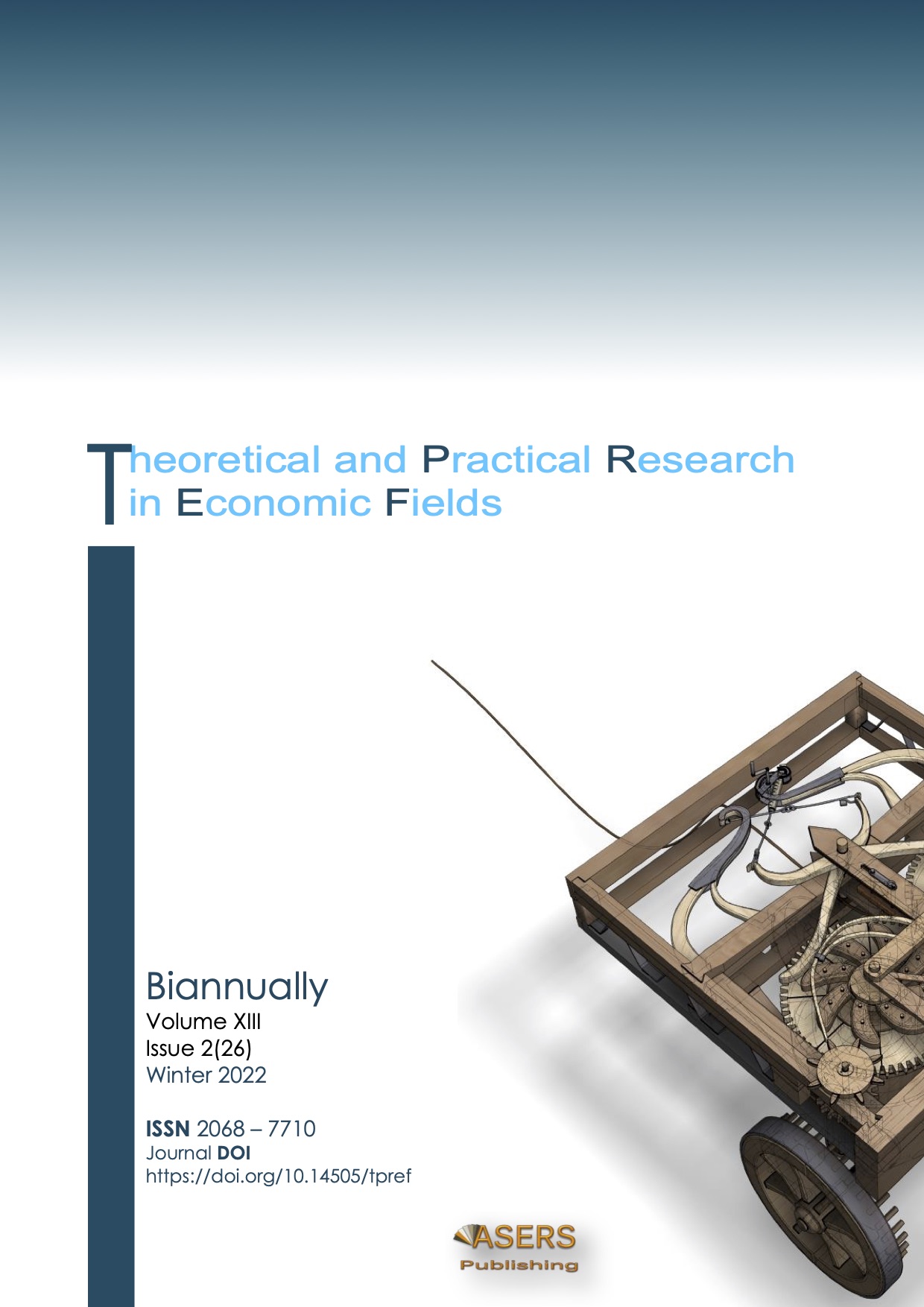 Non-Exclusive License under Attribution 4.0 International Public License (CC BY 4.0):
This 'Article' is distributed under the terms of the license CC-BY 4.0., which lets others distribute, remix, adapt, and build upon this article, even commercially, as long as they credit this article for the original creation. ASERS Publishing will be acknowledged as the first publisher of the Article and a link to the appropriate bibliographic citation (authors, article title, volume issue, page numbers, DOI, and the link to the Published Article on ASERS Publishing' Platform) must be maintained.