Preservation, Standardization and Information Technology 4.0 of Traditional Gedog Tuban Batik to be Competitive in Marketing During COVID - 19
Karsam KARSAM

Universitas Dinamika Surabaya, Indonesia

Muslichah Erma WIDIANA

Universitas Bhayangkara Surabaya, Indonesia

Anak Agung Sagung Alit WIDYASTUTY

Universitas PGRI Adi Buana Surabaya, Indonesia

Kusni HIDAYATI

Universitas Bhayangkara Surabaya, Indonesia
Abstract
One of traditional batiks of Indonesia is Gedog Batik in Kerek District, Tuban. Gedog batik is made from handmade cloths. It makes the surface of the cloth is rough. The lines of the fabric are coarse clearly visible. Thus, the batik motifs tend to be geometrically patterned following the flow of the fabric. With these conditions, the researchers are worried that Gedog Tuban batik will not be able to compete in market. On this basis, this research was conducted to examine efforts to preserve, standardize, and IT 4.0 traditional batik/Gedog batik Tuban in order to be able to compete in today's marketing (COVID -19 pandemic era). The objective was to find ways to preserve, standardize and TI 4.0 traditional batik/Gedog Tuban batik to be able to compete in current marketing (during the COVID-19 pandemic). To answer problems above, the method used was descriptive qualitative. The results of the research showed that, first, several attempts to preserve Gedog Tuban batik in was loving gedog batik, improving the quality of the fabric, developing other functions by combining the batik with other materials, using technology for melting and drying colors to speed up production. Second, in order to be able to compete, it needed to be standardized. Batik standardization includes 7 aspects. Third, it needed to conduct online promotion and marketing with the right segmentation. This research is expected to be able be useful for readers, researchers, and Gedog batik craftsman.
References
[1] Bramantijo, Karsam, and P Totok. 2017. "Tote Bag Berbahan Tenun Gedog Sebagai Produk Penunjang Bagi UKM Tenun Dan Batik Gedog Tuban." Batoboh: Jurnal Pengabdian Pada Masyarakat 2 (2 Oktober). Available at: https://journal.isi-padangpanjang.ac.id (in Indonesian)
[2] Bramantijo, M Junaidi Hidayat, and Karsam. 2017. "The Image Product of The Locality and Product Branding Towards Tuban Gedog Handmade Batik Trough Packaging." In 6th International Seminar On Nusantara Heritage. Denpasar Bali: Insitut Seni Indonesia Bali.
[3] Bramantijo, M Junaidi Hidayat, Karsam, and Mahjudin. 2018. "Pengembangan Desain Motif Cocohan Dan Desain Kemasan Pada Batik Gedog Tuban Sebagai Upaya Revitalisasi Dan Meningkatkan Daya Saing Produk Ukm." (in Indonesian)
[4] Djumena, N. S. 1990. Batik and Its Kind. Jakarta: Jakarta Djambatan.
[5] Fadly,Hawangga Dhiyaul Sutama, Sutama. 2020. Membangun Pemasaran Online Dan Digital Branding Ditengah Pandemi COVID-19. Jurnal Ecoment Global UGM. Kajian Bisnis Dan Manajemen, 5 (2). (in Indonesian)
[6] Fahrudin, Iman. 2018. "Mengenal Pengertian Standardisasi, Tujuan Serta Manfaatnya." Www.Caraprofeser.Com. 2018. Available at: https://www.caraprofeser.com/mengenal-pengertian-standarisasi/ (in Indonesian)
[7] Karsam. 2005. "Seni Membatik Tulis Di Kota Bharu, Kelantan, Malaysia Dan Di Kabupaten Tuban, Jawa Timur, Indonesia: Satu Kajian Perbandingan." Kuala Lumpur: Universiti Malaya.
[8] Karsam. 2014. Pelestarian Dan Ekspansi Pasar Batik Tulis Gedog Tuban Di Era Globalisasi. Jurnal Budaya Nusantara "Budaya Adiluhung", 1 (1): 41–53. (in Indonesian)
[9] Karsam. 2015. "Batik Tulis Gedog Tuban: Pelestarian Dan Ekspansi Pasar Untuk Menghadapi Masyarakat Ekonomi Asean." In Seminar Nasional Pengembangan Budaya Nusantara Berbasis Industri Kreatif Menyambut Era Masyarakat Ekonomi Asean (MEA). Surabaya: Universitas PGRI Adi Buana Surabaya. Available at: https://karyailmiah.unipasby.ac.id/category/prosiding-2/page/6/
[10] Karsam. 2019. Batik Dari Masa Keraton Hingga Revolusi Industri 4.0. Surabaya: CV. Revka Prima Media. (in Indonesian)
[11] Kemala, P. 2018. "Pengertian Teknologi Informasi, Serta Tujuan Dan Fungsinya." Teknologi.Id. 2018. Available at: https://teknologi.id/insight/pengertian-teknologi-informasi-serta-tujuan-dan-fungsinya/ (in Indonesian)
[12] Mulyani, S. 2020. Dampak PSBB: Luar Biasa Serius. Cnbcindonesia.Com. 2020. Available at: https://www.cnbcindonesia.com/
[13] Nugroho, A. 2017. Lebelisasi Batikmark "Batik Indonesia." Yogyakarta: Balai Besar Batik Indonesia, Kementerian Perindustrian Republik Indonesia.
[14] Peraturan Pemerintah Pengganti Undang-Undang Nomor 8 Tahun 1962. n.d. "Tentang Perdagangan Barang-Barang Dalam Pengawasan."
[15] Rohidi, and Tjetjep Rohendi. 2011. Metodologi Penelitian Seni. Semarang: Cipta Prima Nusantara.
[16] Rosmadi, M.L. N. 2021. Penerapan Strategi Bisnis Di Masa Pandemi Covid-19. Jurnal IKRA-ITH Ekonomika 4 (1). Available at: journals.upi-yai.ac.id
[17] Santoso, D. 2020. Strategi Pemasaran Penting Demi Gaet Pelanggan Di Masa Pandemi. Liputan6.Com. 2020. Available at: https://www.liputan6.com/bisnis/read/4411052/strategi-pemasaran-penting-demi-gaet-pelanggan-di-masa-pandemi (in Indonesian)
[18] Satuan Kerja Penanganan Covid - 19. 2020. Apa Yang Dimaksud Pandemi? Covid19.Go.Id. 2020. Available at: https://covid19.go.id/ (in Indonesian)
[19] Wibowo, Nugroho Mardi, Karsam, Yuyun Widiastuti, and Siswadi. 2019. Pemberdayaan Ukm Batik Melalui Pengembangan Desain Motif Berbasis Kearifan Lokal: Upaya Membangun Brand Image Batik Jombang. Jurnal Sinergitas PKM & CSR, 4 (1). Available at: https://ojs.uph.edu/index.php/JSPC/article/view/2094 (in Indonesian)
[20] Wibowo, Nugroho Mardi, Karsam, Yuyun Widiastuti, and Siswadi. 2020. "Penciptaan Keunggulan Bersaing Ukm Batik Melalui Penerapan Teknologi Pengering Batik Dan Digital Marketing." In Prosiding PKM-CSR. Available at: https://prosiding-pkmcsr.org/index.php/pkmcsr/article/view/759 (in Indonesian)
[21] Widiana, Muslichah Erma, Karsam, and Kusni Hidayati. 2020. "Batik Standadization as Batik Artisan Empowerment Model For Marketing Process." European Journal of Business and Management, 12 (27). Available at: https://iiste.org/Journals/index.php/EJBM/article/view/54221
[22] Badan Standardisasi Nasional. 2014. "Pengantar Standardisasi (Ed-2)." Jakarta.
[23] Bagian Proyek Pembinaan Permuseuman Jawa Timur. 1993. "Batik Gedog Tuban. 1992/1993."
[24] BPS. n.d. "Kabupaten Tuban Dalam Angka. 2000. Tuban Badan Pusat Statistik Kabupaten Tuban." (in Indonesian)
[25] Direktorat Jenderal Kekayaan Intelektual Kementerian Hukum dan HAM Republik Indonesia. 2020. "Pengenalan Merek." Dgip.Go.Id. 2020. Available at: https://dgip.go.id/pengenalan-Merek (in Indonesian)
[26] Franchise Akademy Indonesia. 2020. "Standarisasi Bentuk Dan Standarisasi Proses." Franchise Academy Indonesia. 2020. Available at: http://franchiseacademyindonesia.com/
[27] Jurnal manejemen. 2019. "Manajemen Mutu : Pengertian, Tujuan, Proses, Manfaat Disertai ISO." Jurnalmanejemen.Com. 2019. Available at: https://jurnalmanajemen.com/manajemen-mutu/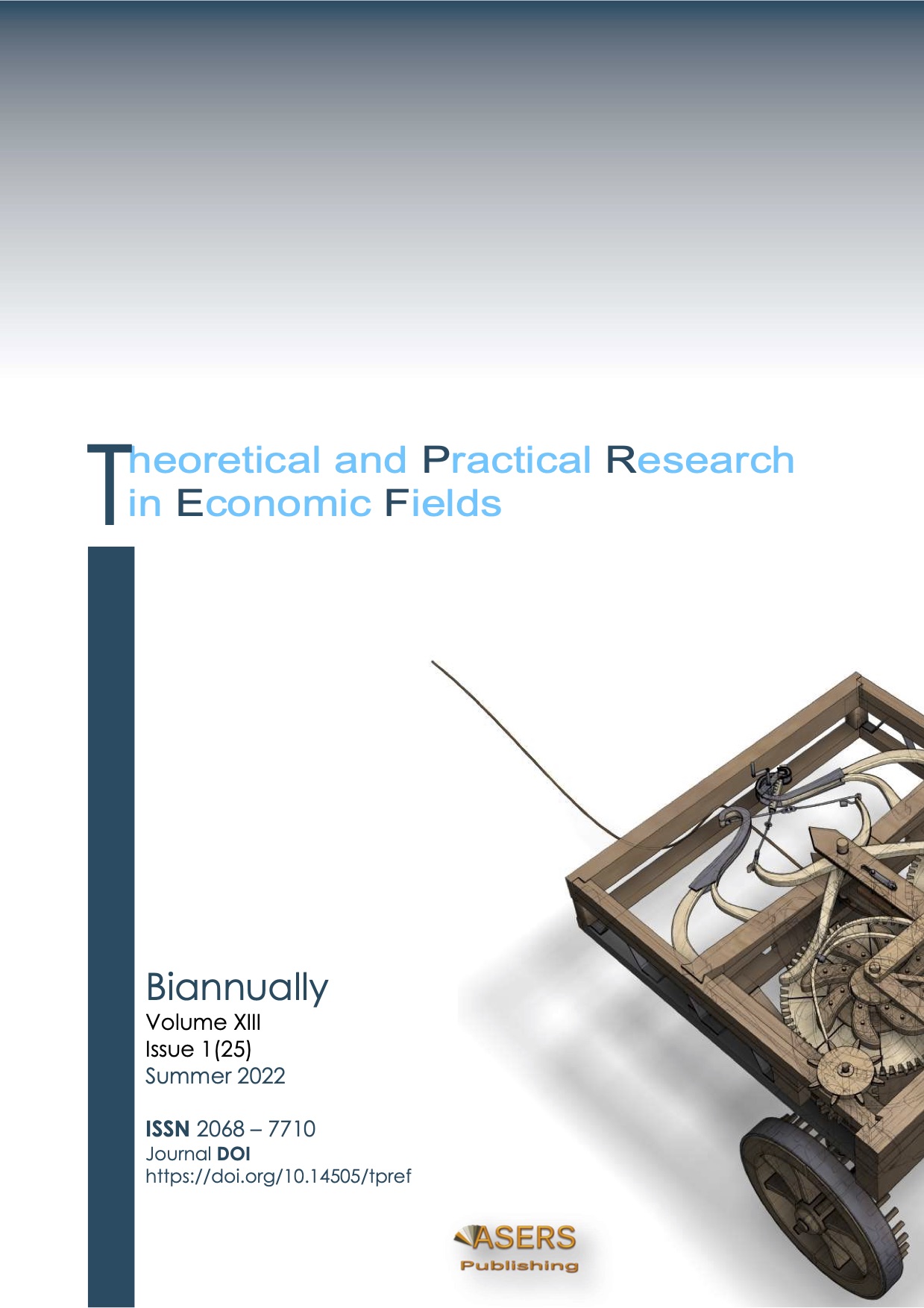 Non-Exclusive License under Attribution 4.0 International Public License (CC BY 4.0):
This 'Article' is distributed under the terms of the license CC-BY 4.0., which lets others distribute, remix, adapt, and build upon this article, even commercially, as long as they credit this article for the original creation. ASERS Publishing will be acknowledged as the first publisher of the Article and a link to the appropriate bibliographic citation (authors, article title, volume issue, page numbers, DOI, and the link to the Published Article on ASERS Publishing' Platform) must be maintained.