FADING THE EFFECTS OF CORONAVIRUS WITH MONETARY POLICY
Alain K. MALATA

Economics Department, Faculty of Economics and Business University of Kinshasa, Congo

Christian P. PINSHI

Economics Department, Faculty of Economics and Business University of Kinshasa, Congo
Abstract
The Central Bank of Congo (BCC) reduced the policy rate in response to the uncertain effects of the coronavirus. The impact of the pandemic on the economy is still uncertain and depends on many factors. Using the Bayesian technique of the VAR model we notice that cutting the policy rate would not help the economy to cope with the consequences of COVID-19, we should rethink other tactics and strategies, such as a good communication strategy and / or try unconventional monetary policy measures. However, coordination with fiscal policy is a driver key in blurring the effects of the coronavirus crisis[1].
[1]Opinions expressed on this paper do not necessarily reflect the views of the Central Bank of Congo.
References
[1] Baker, S., Bloom, N., Davis, S.J., Terry, S.J. 2020. COVID-Induced Economic Uncertainty. April. https://www.nber.org/papers/w26983
[2] Baker, S.R., Farrokhina, R.A., Meyer, S., Pagel, M., Yannelis, C. 2020. How does household spending respond to an epidemic? Consumption during the 2020 COVID-19 pandemic. National Bureau of Economic Research, NBER Working Paper 26949. https://ideas.repec.org/p/nbr/nberwo/26949.html
[3] Barro, R., Ursua, J., Weng, J. 2020. The coronavirus and the great in pandemic influenza. lessons from the "Spanish Flu" for the coronavirus's potential effects on mortality and economic activity. National Bureau of Economic Research, NBER Working Paper 26866, April. https://ideas.repec.org/p/nbr/nberwo/26866.html
[4] Bekaert, G., Hoerova, M., Lo Duca, M. 2010. Risk, uncertainty and monetary policy. National Bureau of Economic Research, Working Paper 16397. https://econpapers.repec.org/paper/nbrnberwo/16397.htm
[5] Christensen, J.H., Gamble, J.M., Zhu, S. 2020. Coronavirus and risk of deflation. FRBSF Economic Letter, https://www.frbsf.org/economic-research/publications/economic-letter/2020/may/coronavirus-and-risk-of-deflation/
[6] Cúrdia, V. 2020 Mitigating COVID-19 Effects with Conventional Monetary Policy. FRBSF Economic Letter 2020-09, April. https://ideas.repec.org/a/fip/fedfel/87776.html
[7] Delle Chiaie, S. 2009. Monetary policy and potential output uncertainty a quantitative assessment. 2009. Working Paper Series no 1130, December. https://papers.ssrn.com/sol3/papers.cfm?abstract_id=1520350
[8] Dietrich, A.M., Kuester, K., Müller, G.J., Raphael, S.S. 2020. News and uncertainty about COVID-19: Survey evidence and short-run economic impact. Federal Reserve Bank of Cleveland, Working Paper No. 20-12. https://doi.org/10.26509/frbc-wp-202012.
[9] Grigoli, F., Herman, A., Swiston, A., Di Bella, G. 2015. Output gap uncertainty and real-time monetary policy. Russian Journal of Economics, vol.1, 329-358. DOI: https://doi.org/10.1016/j.ruje.2016.02.001
[10] Huidrom, R., Kose, M.A., Lim, J.J., Ohnsorge, F.L. 2019. Why do Fiscal Multipliers Depend on Fiscal Positions? World Bank Group, Policy Research Working Paper 8784, March. https://cama.crawford.anu.edu.au/sites/default/files/publication/cama_crawford_anu_edu_au/2019-03/28_2019_huidrom_kose_lim_ohnsorge.pdf
[11] Jordà, O., Singh, S.R., Taylor, A.M. 2020. Longer-Run Economic Consequences of Pandemics. Federal Reserve Bank of San Francisco Working Paper. https://ideas.repec.org/p/fip/fedfwp/87696.html
[12] Leduc, S., Liu, Z.2012. Uncertainty, unemployment, and inflation. FRBSF Economic Letter 2012-28, September. https://www.researchgate.net/publication/232736012_Uncertainty_Unemployment_and_Inflation
[13] Leduc, S., Liu, Z. 2020. The Uncertainty Channel of the Coronavirus. FRBSF Economic Letter 2020-07. https://www.frbsf.org/economic-research/publications/economic-letter/2020/march/uncertainty-channel-of-coronavirus/
[14] Leitemo, K., Soderstrom, U. 2001. Simple monetary policy rules and exchange rate uncertainty. Sveriges Riksbank Working Paper Series no. 122. https://www.econstor.eu/bitstream/10419/82453/1/wp_122.pdf
[15] Lzetzki, E., Mendoza, E.G., Végh, A.C. 2010. How big (small?) are fiscal multipliers? University of Maryland and NBER. https://www.imf.org/external/pubs/ft/wp/2011/wp1152.pdf
[16] Ma, C., Rogers, J., Zhou, S. 2020. Global economic and financial effects of 21st Century pandemics and epidemics. Covid Economics, vol.5, 6-74. https://cepr.org/content/covid-economics-vetted-and-real-time-papers-0#block-block-9
[17] Pinshi, C.P. 2020a. What impact does COVID-19 have on the Congolese economy and international trade?, hal-02864308, June. https://hal.archives-ouvertes.fr/hal-02864308/document
[18] Pinshi, C.P. 2020b. Monetary policy in DR. Congo: Learning about communication and expectations. MPRA Paper no. 100262, may. https://mpra.ub.uni-muenchen.de/100262/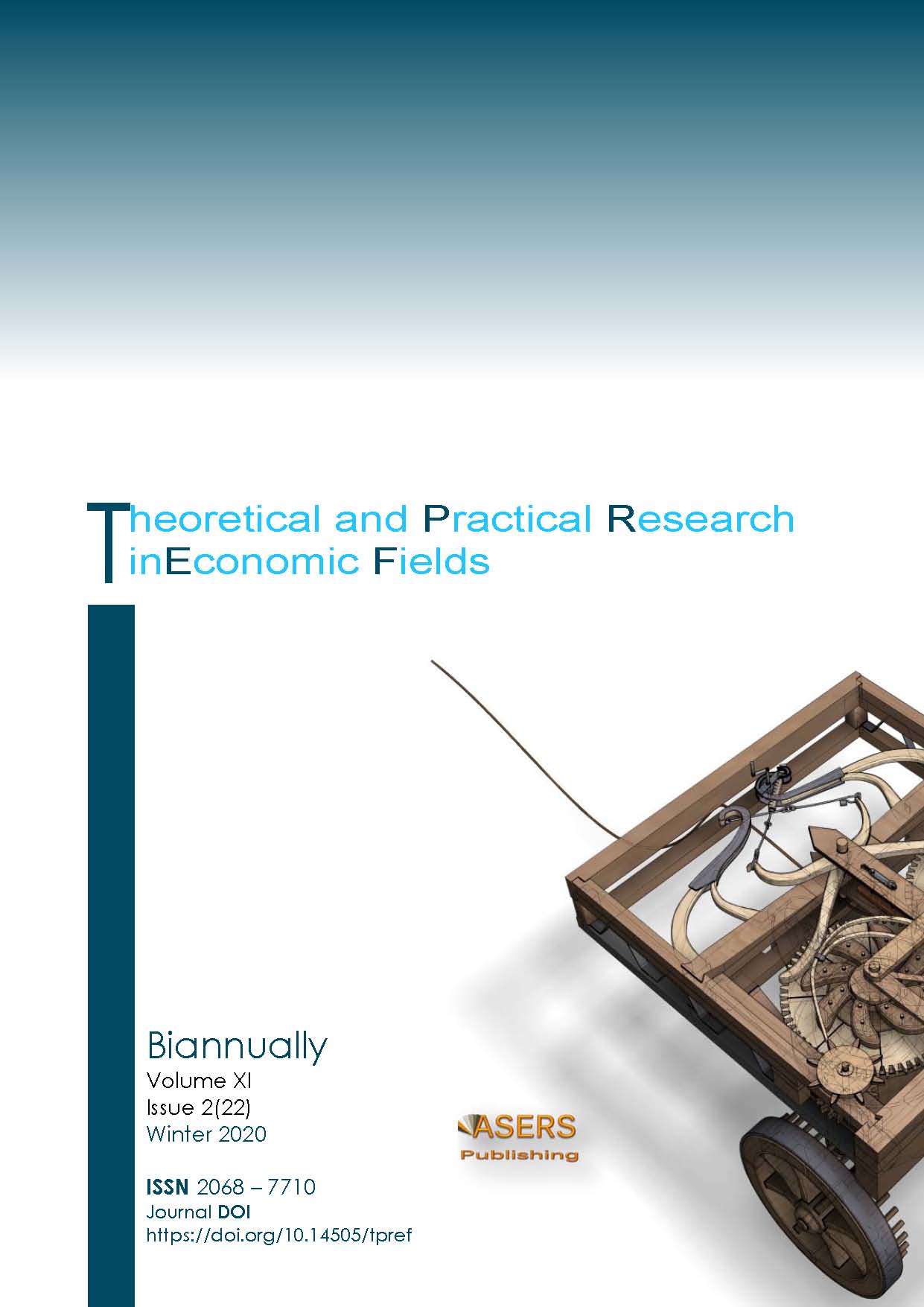 The Copyright Transfer Form to ASERS Publishing (The Publisher)
This form refers to the manuscript, which an author(s) was accepted for publication and was signed by all the authors.
The undersigned Author(s) of the above-mentioned Paper here transfer any and all copyright-rights in and to The Paper to The Publisher. The Author(s) warrants that The Paper is based on their original work and that the undersigned has the power and authority to make and execute this assignment. It is the author's responsibility to obtain written permission to quote material that has been previously published in any form. The Publisher recognizes the retained rights noted below and grants to the above authors and employers for whom the work performed royalty-free permission to reuse their materials below. Authors may reuse all or portions of the above Paper in other works, excepting the publication of the paper in the same form. Authors may reproduce or authorize others to reproduce the above Paper for the Author's personal use or for internal company use, provided that the source and The Publisher copyright notice are mentioned, that the copies are not used in any way that implies The Publisher endorsement of a product or service of an employer, and that the copies are not offered for sale as such. Authors are permitted to grant third party requests for reprinting, republishing or other types of reuse. The Authors may make limited distribution of all or portions of the above Paper prior to publication if they inform The Publisher of the nature and extent of such limited distribution prior there to. Authors retain all proprietary rights in any process, procedure, or article of manufacture described in The Paper. This agreement becomes null and void if and only if the above paper is not accepted and published by The Publisher, or is with drawn by the author(s) before acceptance by the Publisher.