SPATIAL ANALYSIS OF POVERTY: THE CASE OF PERU
Augusto Ricardo DELGADO NARRO

Waseda University, Japan
Abstract
The concept of Multidimensional Poverty traditionally was used for comparative analysis across regions or countries. This paper uses the concept of Multidimensional Poverty for each Peruvian region to analyzes spatial patterns, spatial autocorrelation, and identifies spatial spillovers in poverty. We find evidence of statistically significant spatial autocorrelation across regions; in other words, poverty has spatial effects. In more detail, we find that those spatial spillovers are originated in the error terms rather than the endogenous variable. Also, the covariates we use in our regressions are statistically significant and stable across the models.
References
[1] Akinyemi, F., and Bigirimana, F. 2012. A Spatial Analysis of Poverty in Kigali, Rwanda using indicators of household living standard. Rwanda Journal 26: 3–22. DOI: https://doi.org/10.4314/rj.v26i1.1
[2] Anselin, L. 1988. Spatial Econometrics: Methods and Models. Dordrecht: Kluwer Academic Publishers. DOI:https://doi.org/10.1007/978-94-015-7799-1_2.
[3] Anselin, L. 2001. Spatial effects in econometric practice in environmental and resource economics. American Journal of Agricultural Economics 83: 705–710. DOI:https://doi.org/10.1111/0002-9092.00194.
[4] Anselin, L. 2010. Thirty years of spatial econometrics. Papers in Regional Science 89: 3–25. DOI:https://doi.org/10.1111/j.1435-5957.2010.00279.x.
[5] Bigman, D., and Fofack, H. 2000. Geographical targeting for poverty alleviation: An introduction to the special issue. World Bank Economic Review 14: 129–145. DOI:https://doi.org/10.1093/wber/14.1.129.
[6] Brunn, S., and Wheeler, J.O. 1971. Spatial Dimensions of Poverty in the United States. Geografiska Annaler 53: 6–15. DOI:https://doi.org/10.1080/04353684.1971.11879351.
[7] Chen, X., et al. 2015. Spatial Distribution Patterns and Influencing Factors of Poverty - A Case Study on Key Country From National Contiguous Special Poverty-stricken Areas in China. Procedia Environmental Sciences 26: 82–90.DOI: https://doi.org/10.1016/j.proenv.2015.05.005.
[8] Crandall, M., and Weber, B.A. 2004. Local Social and Economic Conditions, Spatial Concentrations of Poverty, and Poverty Dynamics. American Journal of Agricultural Economics 86: 1276–1281. DOI:https://doi.org/10.1111/j.0002-9092.2004.00677.x.
[9] Duflo, Esther. 2012. Women Empowerment and Economic Development.Journal of Economic Literature 50: 1051–1079.DOI: https://doi.org/10.1257/jel.50.4.1051
[10] Gräb, J. 2009. Econometric Analysis in Poverty Research: With Case Studies from Developing Countries. Frankfurt Am Main: Peter Lang AG. DOI: https://doi.org/10.3726/978-3-653-00480-9.
[11] Holt, J.B. 2007.The Topography of poverty in the United States: a spatial analysis using county-level data from the community health status indicators project. Preventing Chronic Disease 4(4): A111.
[12] LeSage, J.P. 2008. An introduction to spatial econometrics. Revue d'Economie Industrielle 123: 19–44. DOI :https://doi.org/10.4000/rei.3887.
[13] Odekon, M. 2015. Multidimensional Poverty Index. In The SAGE Encyclopedia of World Poverty, Second Edition ed., 1075-1076. Thousand Oaks, CA: SAGE Publications, Inc. DOI: 10.4135/9781483345727.n567
[14] Rupasingha, A., and Goetz, S.J. 2007. Social and political forces as determinants of poverty: A spatial analysis. Journal of Socio-Economics 36: 650–671. DOI:https://doi.org/10.1016/j.socec.2006.12.021.
[15] Sen, A. 1976. Poverty: an ordinal approach to measurement. Econometrica 44: 219-231. DOI:https://doi.org/10.2307/1912718.
[16] Tanaka, T., and Lee, J.J. 2019. Spatial analysis of poverty: Combining geospatial data and survey data to study regional inequality in Ghana. World Bank: 1-32.
[17] Torres, M.O., et al. 2011. Spatial patterns of rural poverty: an exploratory analysis in the São Francisco River Basin, Brazil. Nova Economia 21(1): 45-66. DOI:https://doi.org/10.1590/s0103-63512011000100002.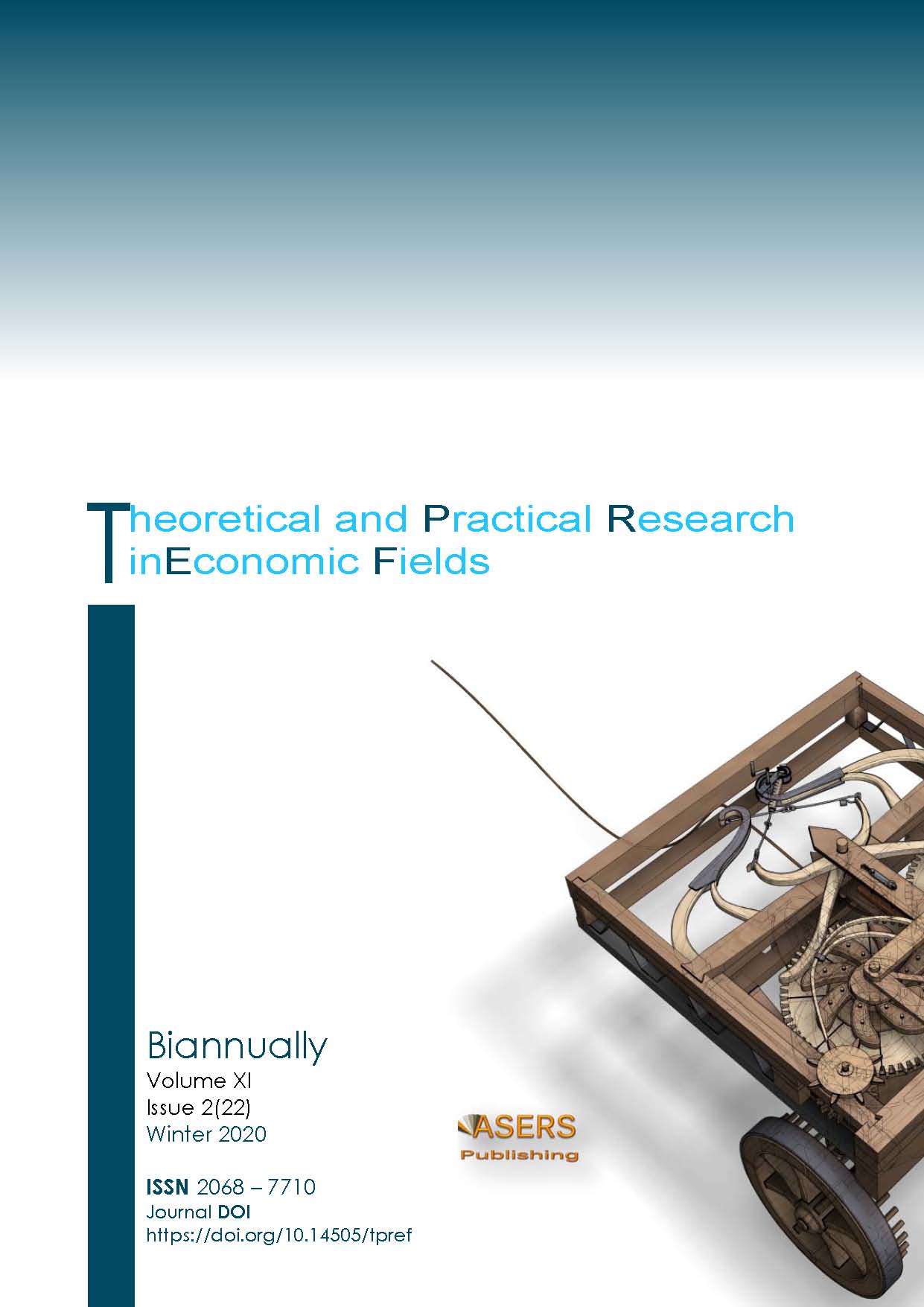 The Copyright Transfer Form to ASERS Publishing (The Publisher)
This form refers to the manuscript, which an author(s) was accepted for publication and was signed by all the authors.
The undersigned Author(s) of the above-mentioned Paper here transfer any and all copyright-rights in and to The Paper to The Publisher. The Author(s) warrants that The Paper is based on their original work and that the undersigned has the power and authority to make and execute this assignment. It is the author's responsibility to obtain written permission to quote material that has been previously published in any form. The Publisher recognizes the retained rights noted below and grants to the above authors and employers for whom the work performed royalty-free permission to reuse their materials below. Authors may reuse all or portions of the above Paper in other works, excepting the publication of the paper in the same form. Authors may reproduce or authorize others to reproduce the above Paper for the Author's personal use or for internal company use, provided that the source and The Publisher copyright notice are mentioned, that the copies are not used in any way that implies The Publisher endorsement of a product or service of an employer, and that the copies are not offered for sale as such. Authors are permitted to grant third party requests for reprinting, republishing or other types of reuse. The Authors may make limited distribution of all or portions of the above Paper prior to publication if they inform The Publisher of the nature and extent of such limited distribution prior there to. Authors retain all proprietary rights in any process, procedure, or article of manufacture described in The Paper. This agreement becomes null and void if and only if the above paper is not accepted and published by The Publisher, or is with drawn by the author(s) before acceptance by the Publisher.