CAPITAL FLOWS, MONEY SUPPLY AND PROPERTY PRICES IN CHINA
Hiroyuki TAGUCHI

Saitama University, Japan

Lina TIAN

Saitama University, Japan
Abstract
This article examines the interaction among capital flows, money supply and property prices with a focus of Chinese economy by using a vector auto-regression (VAR) estimation as an analytical framework. The key research questions were, first, whether money supply has been determined independently from capital flows, and then which factor, capital flows or money supply, has given a dominant effect on property prices. The contributions of this study are to investigate the impacts on property prices jointly from capital flows as an external factor and from money supply as a domestic factor, and to count on the differences in the trends in property prices of seventy regional cities in China. The main findings through the VAR estimations were as follows. First, domestic money supply has been determined exclusively from external capital flows through the authority's perfect sterilization of foreign-exchange-market intervention. Second, the main contributor to property prices' movement has been domestic money supply rather than external capital flows. Third, some deviations of property prices from the trend in money supply were found in big cities and/or coastal advanced cities.
References
[1] Bhargava, A. 1986. On the theory of testing for unit roots in observed time series, Review of Economic Studies 53: 369-384.
[2] Blanchard, O., Dell'Ariccia, G., and Mauro, P. 2010. Rethinking macroeconomic policy, IMF Staff Position Note SPN/10/03.
[3] Caballero, R., and Krishnamurthy, A. 2006. Bubbles and capital flow volatility: Causes and risk management, Journal of Monetary Economics 53: 35-53.
[4] Calvo, G., and Reinhart, C. 2002. Fear of floating, Quarterly Journal of Economics 117: 379-408.
[5] Chinn, M.D., and Ito, H. 2006. What matters for financial development? Capital controls, institutions, and interactions, Journal of Development Economics 81:163-192.
[6] Deng, Y.I. 2010. An empirical study on the influence of "Hot Money" on China's asset prices, Modern Economic Science 04.
[7] Kim, S., and Yang, D.Y. 2009. Do capital inflows matter to asset prices? The case of Korea, Asian Economic Journal 23(3): 323-348.
[8] Kim, S., and Yang, D.Y. 2011. The impact of capital inflows on asset prices in emerging Asian economies: is too much money chasing too little good? Open Economies Review, 22: 293-315.
[9] Koivu, T. 2012. Monetary policy, asset prices and consumption in China, Economic System 36(2): 307-325.
[10] Levin, A., Lin, C.F., and Chu, C. 2002. Unit root tests in panel data: Asymptotic and finite-sample properties, Journal of Econometrics 108: 1-24.
[11] Mankiw, G., Macroeconomics (sixth edition). Worth Publishers, 2007.
[12] Ng, S., and Perron, P. 2001. Lag length selection and the construction of unit root tests with good size and power, Econometrica 69: 1519-1554.
[13] Phillips, P., and Perron, P. 1988. Testing for unit root in time series regression, Biometrika 74: 335-346.
[14] Taguchi, H., Sahoo, P., and Nataraj, G. 2015. Capital flows and asset prices: Empirical evidence from emerging and developing economies, International Economics 141: 1-21.
[15] Tillmann, P. 2012. Capital inflows and asset prices: evidence from emerging Asia," IMFS working paper series 58.
[16] Wang, C., Cui, Y., Wang, Z., and Yin, S. 2007. Empirical research on the relationship between real estate price fluctuation and foreign money inflow, Chinese Business Review 6: 9.
[17] Xu, X.E., and Chen, T. 2012. The effect of monetary policy on real estate price growth in China, Pacific-Basin Finance Journal 20: 62 - 77.
[18] Yao, S., Luo, D., and Loh, L. 2013. On China's monetary policy and asset prices, Applied Financial Economics 23: 377-392.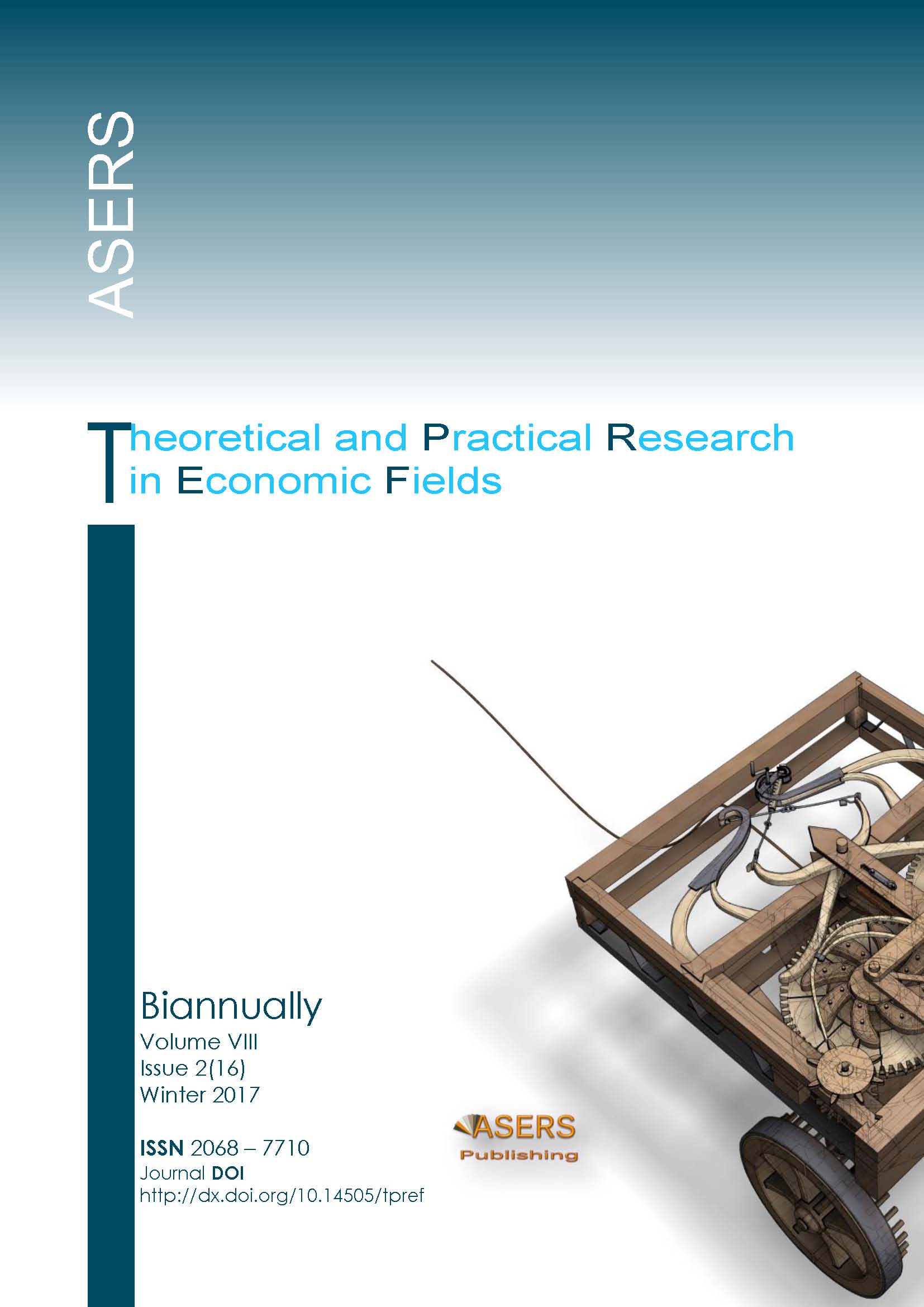 The Copyright Transfer Form to ASERS Publishing (The Publisher)
This form refers to the manuscript, which an author(s) was accepted for publication and was signed by all the authors.
The undersigned Author(s) of the above-mentioned Paper here transfer any and all copyright-rights in and to The Paper to The Publisher. The Author(s) warrants that The Paper is based on their original work and that the undersigned has the power and authority to make and execute this assignment. It is the author's responsibility to obtain written permission to quote material that has been previously published in any form. The Publisher recognizes the retained rights noted below and grants to the above authors and employers for whom the work performed royalty-free permission to reuse their materials below. Authors may reuse all or portions of the above Paper in other works, excepting the publication of the paper in the same form. Authors may reproduce or authorize others to reproduce the above Paper for the Author's personal use or for internal company use, provided that the source and The Publisher copyright notice are mentioned, that the copies are not used in any way that implies The Publisher endorsement of a product or service of an employer, and that the copies are not offered for sale as such. Authors are permitted to grant third party requests for reprinting, republishing or other types of reuse. The Authors may make limited distribution of all or portions of the above Paper prior to publication if they inform The Publisher of the nature and extent of such limited distribution prior there to. Authors retain all proprietary rights in any process, procedure, or article of manufacture described in The Paper. This agreement becomes null and void if and only if the above paper is not accepted and published by The Publisher, or is with drawn by the author(s) before acceptance by the Publisher.