Relationship Between Transactional Leadership and Employee Lifelong Learning with Prove Orientation as a Mediator
Ting-Hao HSIEH

Hsiuping University of Science and Technology, Taiwan ROC

Yu-Hsia HO

Department of Business Administration Asia University, Taiwan ROC

Shieh-Liang CHEN

Department of Business Administration Asia University, Taiwan ROC
Abstract
The objective of this study was to investigate prove orientation mediate the relationship between transactional leadership and employee lifelong learning. For this, we distributed questionnaires to 800 employees, of which 512 valid questionnaires were received effectivity response rate of 64%. Confirmatory factor analysis and hierarchical regression analysis were employed to test our hypotheses. Our results suggested that transactional leadership positively influences employee lifelong learning, and that prove orientation has a mediating effect on this relationship. This manuscript provides a better understanding of employee lifelong learning can generate financial benefits for organizations. We conclude by proposing recommendations for management practices and future research.
References
[1] Baron, M.R., and Kenny, D.A. 1986. The moderator-mediator variable distinction in social psychological Research: Conceptual strategic and statistical considerations. Journal of Personality and Social Psychology, 51(6):1173-1182.
[2] Bass, B.M. 1985. Leadership and performance beyond expectations. New York: Free Press. ISBN-13: 978-0029018101, 272 p.
[3] Bass, B.M., and Avolio, B.J. 1997. Full range of leadership development for the multifactor leadership questionnaire. Eedwood City CA: Mind Garden, 170 p.
[4] Chen, G., Sharma, P.N., Edinger, S.K., and Shapiro, D.L. 2011. Motivation and demotivating forces in Teams: Cross-level influence of empowering leadership and relationship conflict. Journal of Applied Psychology, 96(3): 541-557.
[5] Foti, R.J., Knee, R.E., Jr., and Backert, R.S.G. 2008. Multi-level implications of framing leadership perceptions as a dynamic process. The Leadership Quarterly, 19: 178-194.
[6] Gardiner, H.P., and Kline, T.J.B. 2007. Development of the employee lifelong learning scale (ELLS). PAACE Journal of Lifelong Learning, 16: 63-72.
[7] Graen, G.B., and Scandura, T.A. 1987. Toward a psychology of dyadic organizing. Research in Organizational Behavior, 9: 175-208.
[8] Hair, J.F., Jr., Anderson, R.E., Tatham, R.L., and Black, W.C. 1998. Multivariate data analysis. Upper Saddle River New Jersey: Prentice-Hall. ISBN: 0138948585 9780138948580 0139305874 9780139305870, 730 p.
[9] Halbesleben, J.R.B., Novicevic, M.M., Harvey, M.G., and Buckley, M.R. 2003. Awareness of temporal complexity in leadership of creativity and innovation: A competency-based model. The Leadership Quarterly, 14: 433-454.
[10] Hempel, P.S., and Cheng, C.D. 2002. Reconciling traditional Chinese management with high-tech Taiwan. Human Resource Management Journal, 12: 77-95.
[11] Lu, L. 2011. Supervisors leadership behaviors and subordinates performance: Moderating effects of the bicultural self. Advances in Psychology, 1:51-61.
[12] Lu, X., and Guy, M.E. 2014. How emotional labor and ethical leadership affect job engagement for chinese public servants. Public Personnel Management, 43(1): 3-24.
[13] MacKinnon, D.P., Lockwood, C.M., Hoffman, J.M., West, S.G., and Sheets, V. 2002. A comparison of methods to test mediation and other intervening variable effects. Psychological Methods, 7:83-104.
[14] Nunnally, J.C., and Bernstein, I.H. 1994. Psychometric theory (3rd ed.). New York: McGraw-Hill. ISBN: 007047849X 9780070478497, 752 pp.
[15] Preacher, K.J., and Hayes, A.F. 2004. SPSS and SAS procedures for estimating indirect effects in simple mediation models. Behavior Research Methods Instruments and Computers, 36: 717-731.
[16] Vande, W.D., and Cummings, L.L. 1997. A test of the influence of goal orientation on the feedback-seeking process. Journal of Applied Psychology, 82(3): 390-400.
[17] Vigoda-Gadot, E, Baruch, Y., and Grimland, S. 2010. Career transitions: An empirical examination of second career of military retirees. Public Personnel Management, 39 (4) :379-404.
[18] Walker, D.M. 2007. GAO and human capital reform: Leading by example. Public Personnel Management, 36(4): 317-323.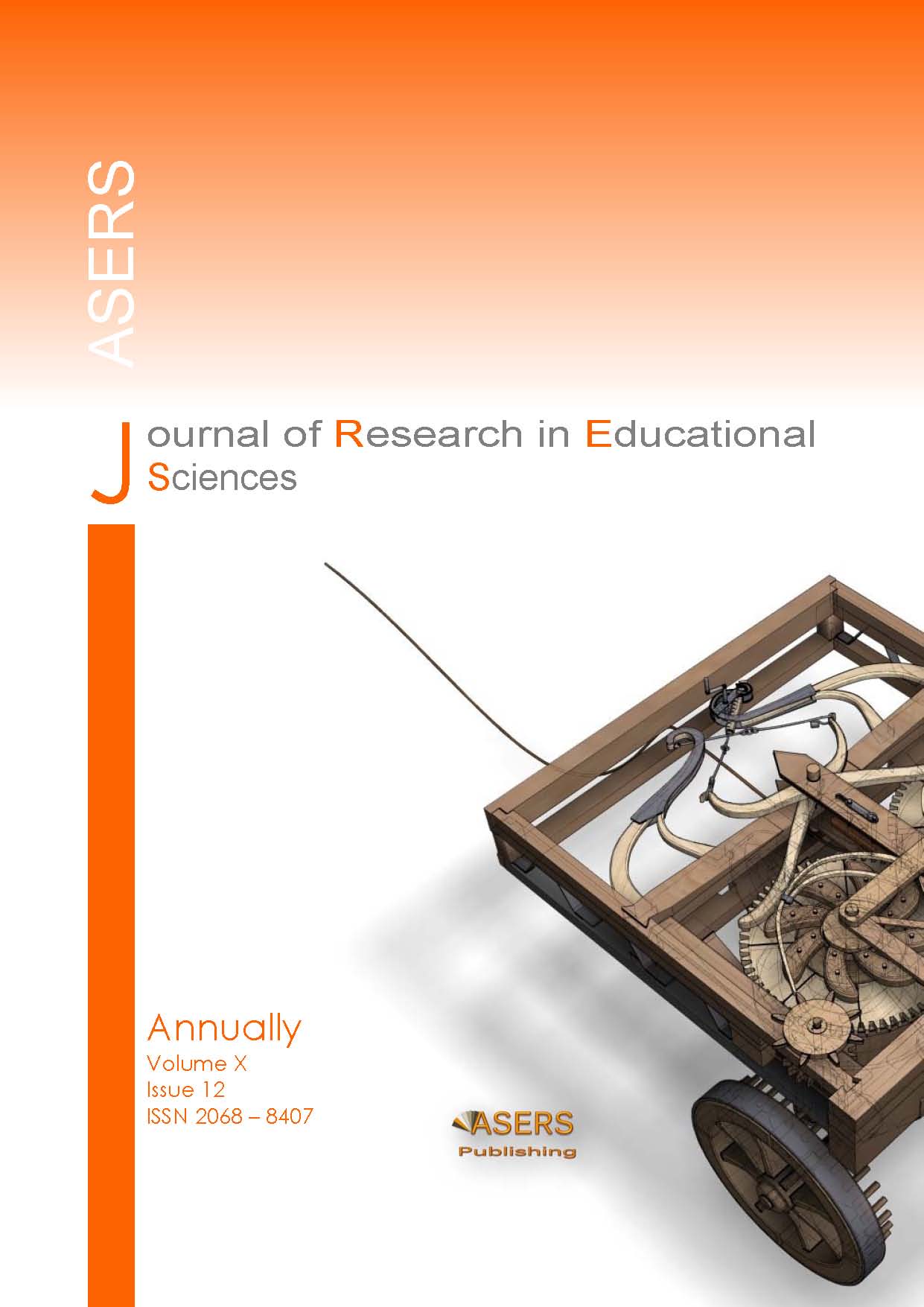 The Copyright Transfer Form to ASERS Publishing (The Publisher)
This form refers to the manuscript, which an author(s) was accepted for publication and was signed by all the authors.
The undersigned Author(s) of the above-mentioned Paper here transfer any and all copyright-rights in and to The Paper to The Publisher. The Author(s) warrants that The Paper is based on their original work and that the undersigned has the power and authority to make and execute this assignment. It is the author's responsibility to obtain written permission to quote material that has been previously published in any form. The Publisher recognizes the retained rights noted below and grants to the above authors and employers for whom the work performed royalty-free permission to reuse their materials below. Authors may reuse all or portions of the above Paper in other works, excepting the publication of the paper in the same form. Authors may reproduce or authorize others to reproduce the above Paper for the Author's personal use or for internal company use, provided that the source and The Publisher copyright notice are mentioned, that the copies are not used in any way that implies The Publisher endorsement of a product or service of an employer, and that the copies are not offered for sale as such. Authors are permitted to grant third party requests for reprinting, republishing or other types of reuse. The Authors may make limited distribution of all or portions of the above Paper prior to publication if they inform The Publisher of the nature and extent of such limited distribution prior there to. Authors retain all proprietary rights in any process, procedure, or article of manufacture described in The Paper. This agreement becomes null and void if and only if the above paper is not accepted and published by The Publisher, or is with drawn by the author(s) before acceptance by the Publisher.