Pricing (Almost) Any Used Goods: A First Step Towards a Theoretical Framework
Victor CIANNI

Spiru Haret UniversityIndependent researcher, Switzerland
Abstract
From the latest technological gadget to the multi-century collectible item, millions of used goods are exchanged on marketplaces every day. Yet, there have been very few attempts to propose a pricing theory that could help buyers and sellers set a price at any point in time. In this paper, we build a robust framework and introduce a cohort-specific model to explain how the price of used goods evolves over time. Despite its simplicity, we believe that this model could be applied to an extensive range of used goods.
References
[1] Ackerman, S. 1970. Used cars as depreciating assets. Economic Inquiry, 11(4). DOI: https://doi.org/10.1111/j.1465-7295.1973.tb00975.x
[2] Anderson, S.P., Ginsburgh, V.A. 1994. Price Discrimination via Second-Hand Markets. European Economic Review 38. DOI: https://doi.org/10.1016/0014-2921(94)90003-5
[3] Bauhain-Roux, D., Guiot, D. 2001. Le développement du marché de l'occasion. Décisions Marketing, no. 24. DOI: https://doi.org/10.7193/DM.024.25.35
[4] Burton, B.J., Jacobsen, J.P. 1999. Measuring Returns on Investments in Collectibles. Journal of Economic Perspectives, 13(4). DOI: https://doi.org/10.1257/jep.13.4.193
[5] Cayseele, P. 1993. Lemons, peaches and creampuffs: The economics of a second-hand market. Tijdschnft voor Economie en Management, Volume 38.
[6] Dobrynskaya, V., Kishilova, J. 1998. LEGO - The Toy of Smart Investors. Available at: https://www.research gate.net/publication/329796369_LEGO_-_The_Toy_of_Smart_Investors
[7] Ghose, A. 2009. Internet Exchanges for Used Goods: An Empirical Analysis of Trade Patterns and Adverse Selection. MIS Quarterly 33 (2): 263–292.
[8] Hendel, I., Lizzeri, A. 1999. Adverse Selection in Durable Goods Markets. American Economic Review, 89(12): 1097-1115. DOI https://doi.org/10.3386/w6194
[9] Hristova, Y. 2020. The second-hand good markets: trends and challenges. Izvestia Journal of the Union of Scientists, 8(3): 62-71, Economic Sciences Series, Union of Scientists. DOI: https://doi.org/10.36997/IJUSV-ESS/2019.8.3.62
[10] Ishihara, M., Ching, A. 2016. Dynamic Demand for New and Used Durable Goods without Physical Depreciation: The Case of Japanese Video Games. Rotman School of Management Working Paper No. 2189871. DOI: https://doi.org/10.1287/mksc.2018.1142
[11] Kürsten, W.1991. A Theory of Second-hand Markets: The Rapid Depreciation of Consumer Durables and Product Differentiation Effects. Journal of Institutional and Theoretical Economics (JITE), 147(3): 459-476. DOI: https://doi.org/10.1162/108819803322564352
[12] Licandro, O., Puch, L.A., Sampayo, A. 2008. A Vintage Model of Trade in Secondhand Markets and the Lifetime of Durable Goods. Mathematical Population Studies. 15(4): 249-266. DOI: https://doi.org/10.1080/08898480802440828
[13] Lynn, M., Bogert, P. 1996. The Effect of Scarcity on Anticipated Price Appreciation. Journal of Applied Psychology, 26(22). DOI: https://doi.org/10.1111/J.1559-1816.1996.TB01783.X
[14] Melnyk, V.,Van Herpen, E.,Van Trijp, H.C.M. 2010. The Influence of Social Norms in Consumer Decision Making: A Meta-Analysis. Advances in Consumer Research. Association for Consumer Research (US), 37(1). DOI: https://doi.org/10.1027/2151-2604/a000352
[15] Porter, R.H., Sattler, P. 1999. Patterns of Trade in the Market for Used Durables: Theory and Evidence. NBER Working Paper. DOI https://doi.org/10.3386/w7149
[16] Roster, C.A., Rogers, M.M. 2016. Profits and perils in the antiques and collectibles market: the influence of product knowledge structures on dealer exchange outcomes. The International Review of Retail, Distribution and Consumer Research, Volume 26. DOI: https://doi.org/10.1080/09593969.2015.1050054
[17] Saridakis, C., Angelidou, S. 2018. A case-based generalizable theory of consumer collecting. European Journal of Marketing, 52 (5/6): .946-972. DOI: https://doi.org/10.1108/EJM-10-2016-0570
[18] Spaid, B.I. 2018. Exploring Consumer Collecting Behavior: A Conceptual Model and Research Agenda. Journal of Consumer Marketing. DOI: https://doi.org/10.1108/JCM-05-2017-2224
[19] Stoller, A. 1984. The economics of collectible goods. Journal of Cultural Economics, 8. DOI: https://doi.org/10.1007/BF01574445
[20] Tversky, A., Kahneman, D. 1974. Judgment under Uncertainty: Heuristics and Biases. Science, 185(4157): 1124–1131. DOI: https://doi.org/10.1126/science.185.4157.1124
[21] Waldman, M. 1996. Durable Goods Pricing When Quality Matters. The Journal of Business. 69(4): 489-510. DOI: https://doi.org/10.1086/209702
[22] Wonseok,E.J., Yong, J.K., Morris, J.D., Yonghwan, C. 2015. Scarcity Message Effects on Consumption Behavior: Limited Edition Product Considerations. Psychology & Marketing, Volume 32. DOI: https://doi.org/10.1002/mar.20836
[23] Wu. R. 2020. The "Right" Price for Collectible Sneakers: A Predictive Analysis on the Sneaker Resale Market. PhD Thesis.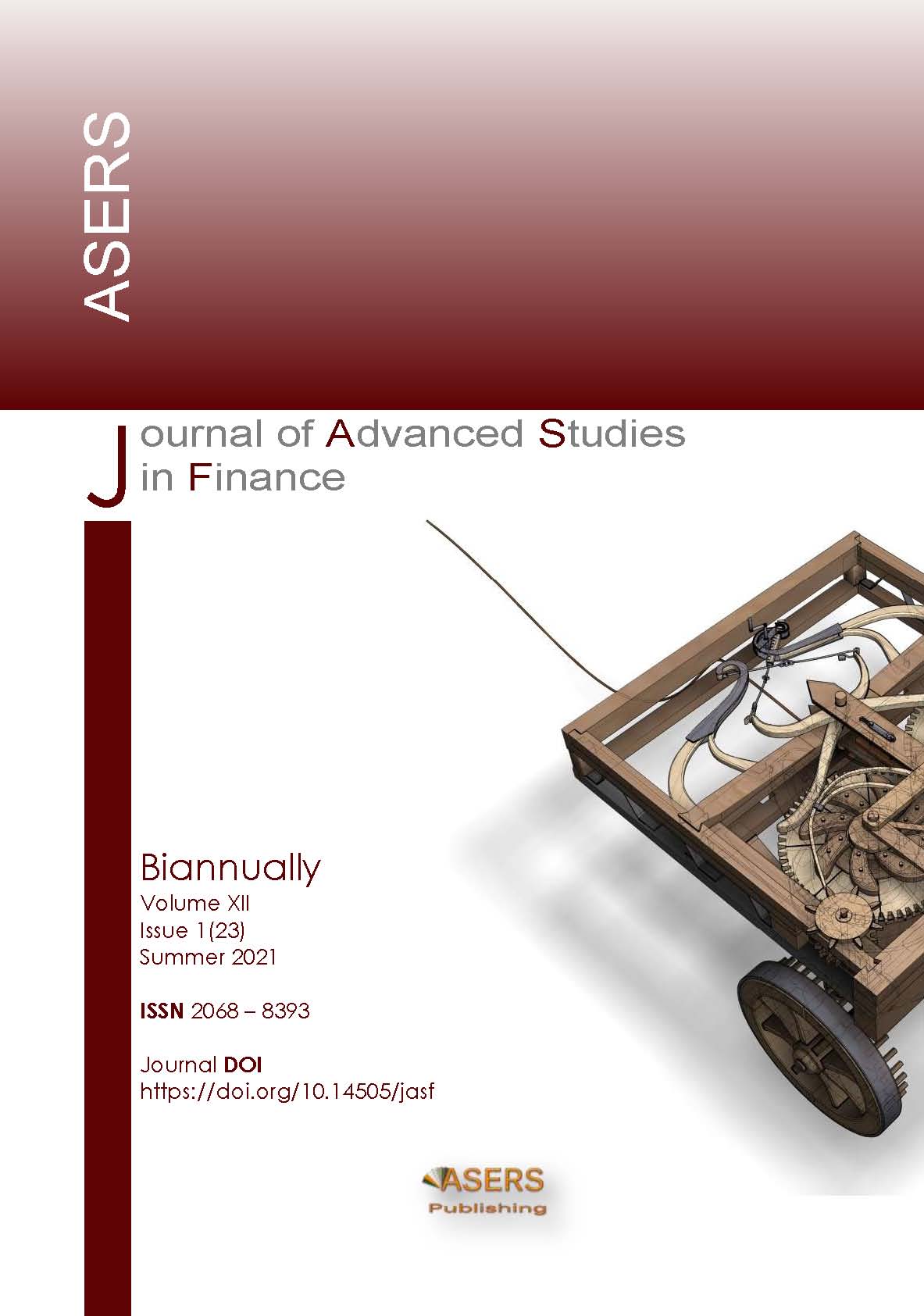 Section
Journal of Advanced Studies in Finance
The Copyright Transfer Form to ASERS Publishing (The Publisher)
This form refers to the manuscript, which an author(s) was accepted for publication and was signed by all the authors.
The undersigned Author(s) of the above-mentioned Paper here transfer any and all copyright-rights in and to The Paper to The Publisher. The Author(s) warrants that The Paper is based on their original work and that the undersigned has the power and authority to make and execute this assignment. It is the author's responsibility to obtain written permission to quote material that has been previously published in any form. The Publisher recognizes the retained rights noted below and grants to the above authors and employers for whom the work performed royalty-free permission to reuse their materials below. Authors may reuse all or portions of the above Paper in other works, excepting the publication of the paper in the same form. Authors may reproduce or authorize others to reproduce the above Paper for the Author's personal use or for internal company use, provided that the source and The Publisher copyright notice are mentioned, that the copies are not used in any way that implies The Publisher endorsement of a product or service of an employer, and that the copies are not offered for sale as such. Authors are permitted to grant third party requests for reprinting, republishing or other types of reuse. The Authors may make limited distribution of all or portions of the above Paper prior to publication if they inform The Publisher of the nature and extent of such limited distribution prior there to. Authors retain all proprietary rights in any process, procedure, or article of manufacture described in The Paper. This agreement becomes null and void if and only if the above paper is not accepted and published by The Publisher, or is with drawn by the author(s) before acceptance by the Publisher.